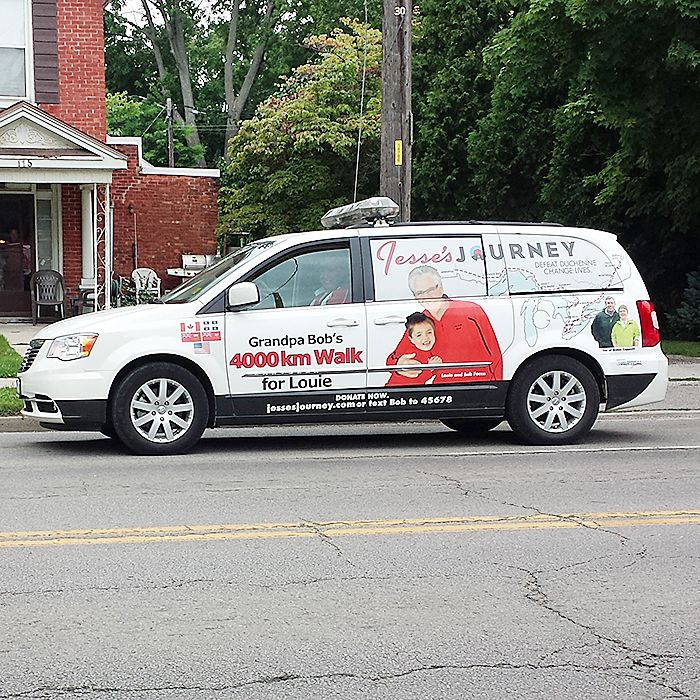 Grandpa Bob's 4,000 km Walk for Louie is passing through Chatham-Kent today, as part of the Jesse's Journey fundraising group.
Bob Facca left Quebec City May 12 on a walk across Quebec and Ontario, raising money for his grandson, Louie, and others who suffer from Duchenne muscular dystrophy.
According to the website jessesjourney.com, Faccia said the walk was something he had to do, "because as close as the researchers are, they still need more money.  The more funding they have, the more research they can do."
To date, Facca has raised nearly $553,000.
Comments
comments