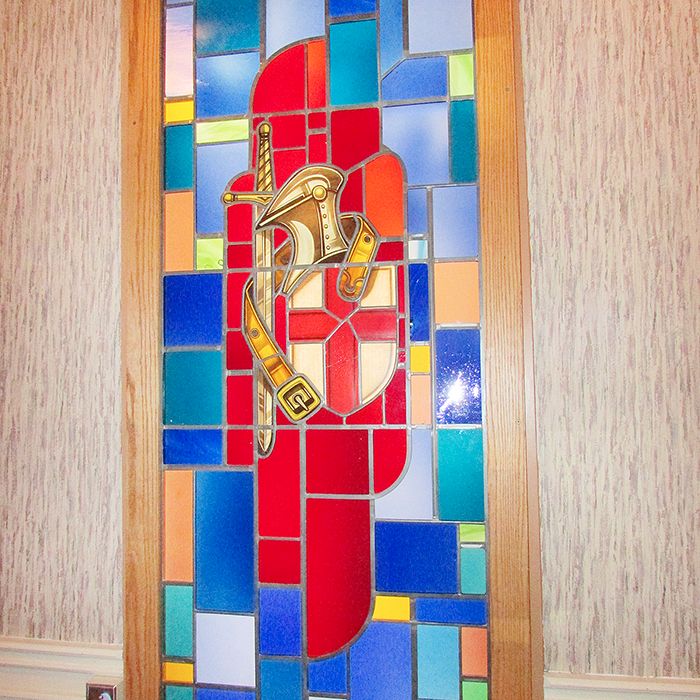 This window, depicting St. George and the Armour of God, was one of two windows thought lost by the congregation of Blessed Sacrament Church in Chatham a decade ago. It and the Blessed Sacrament window were recently returned by a glass company in London, Ont.
Many buildings in Chatham-Kent have a rich history, but few have decor as colourful as the stained glass windows in Blessed Sacrament Catholic Church on Victoria Avenue.
Dating back to 1925, many of the 20-plus pieces of stained glass art were created by Toronto artist Napoleon Theodore Lyon, an Irish Catholic immigrant who came to Canada in 1861.
LEADWAVE Technologies from Chatham Voice on Vimeo.
What the congregation of Blessed Sacrament celebrated recently, during the Feast of Corpus Christi, was the re-dedication of two windows thought lost after they were removed during past reconstruction work on the church.
Fr. Daniel Bombardier, parish pastor, said the windows were removed when an elevator was put in for people with mobility issues.
"They were lost over 10 years ago, and after some research, the original window we were looking for – St. George and the Armour of God –  was tracked to the Sunrise Glass Co. in London, Ont.," Bombardier explained. "While we were there, they told us they had another window there we had no idea about – the Blessed Sacrament window. It has matching artwork in the church, so we had it restored thanks to the O'Mara family, and hung in the Sanctuary behind the Tabernacle."
The St. George window, which had actually been folded in half, has been restored and hung in its original place in the Sacristy of the church.
Members of the O'Mara family attended the re-dedication of the window and the sheet covering it was removed by the youngest family member present, Brian O'Mara.
"We are truly thankful for the return of these windows and sincerely thank all those who were involved with this project," Bombardier said.
A book, "Portals to Prayer – The Stained Glass Windows of Blessed Sacrament Church," is now available at the church office that gives the history and religious significance of each of the windows in the church.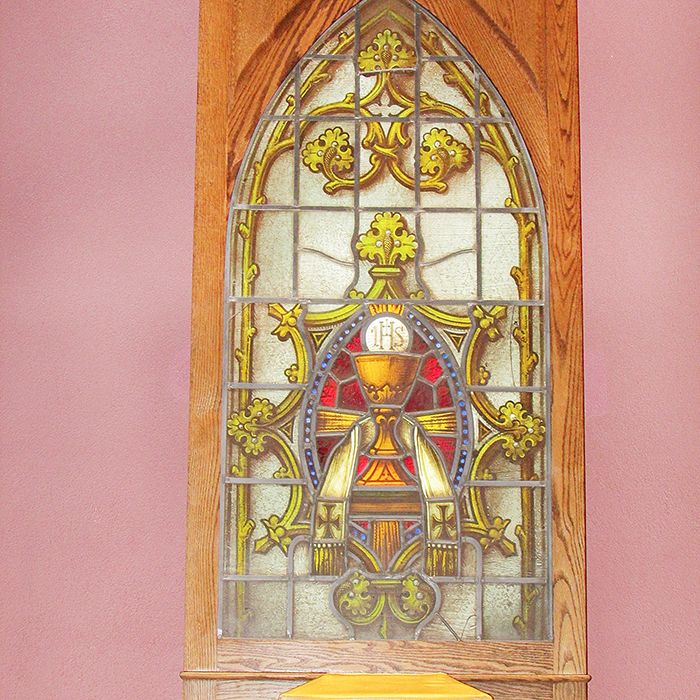 Comments
comments
« The need for speed Cops want to chat with candy-giving shirtless man »