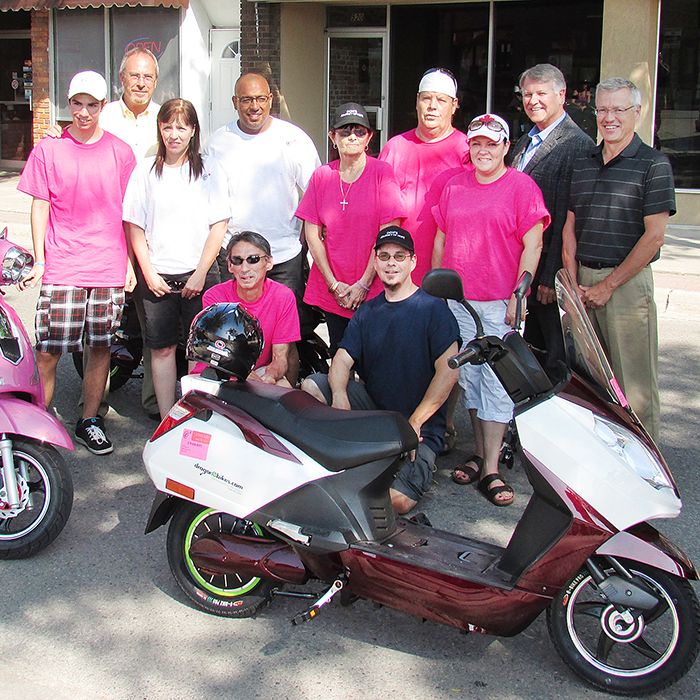 Don Wells began his final Journey of Hope surrounded by friends and well-wishers from James Street in Wallaceburg Saturday morning.
Wells, who turned 65 Sunday, embarked on a round trip from Wallaceburg to Owen Sound on an electric scooter to raise money and awareness for breast and prostate cancer.
A caravan of e-bikes, supported by Robert Browning of E-Plus, headed toward Dresden for the first leg of the journey with a police escort.
Wells, who has Stage 4 prostate cancer, believes the trip will take about two weeks, as they are making numerous stops along the way.
Comments
comments