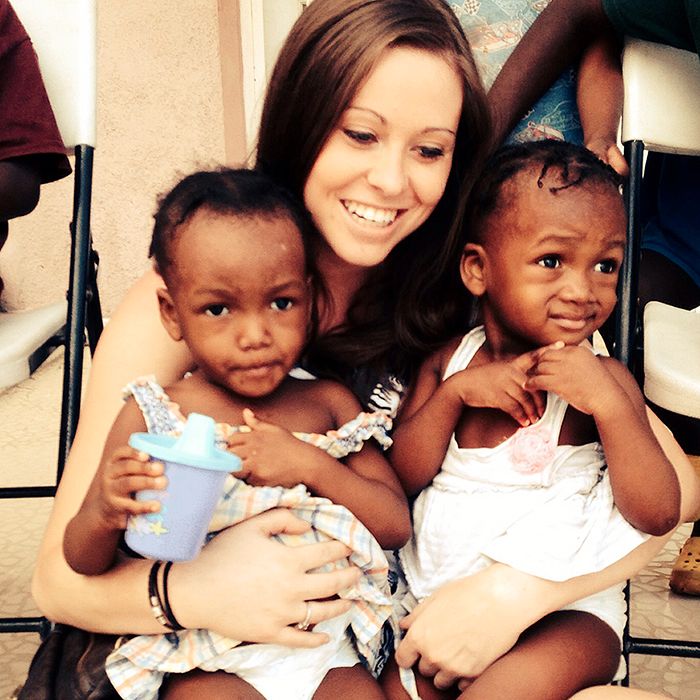 Emily Hime cuddles with two of the kids that live at the children's home she operates in Haiti.
"I am only one, but I am one. I cannot do everything, but I can do something. And because I cannot do everything, I will not refuse to do the something that I can do."
That quote by the 19th century American author Edward Hale is as good an introduction as any to Emily Hime, an extraordinary young woman who is determined that those who cross her path in life are better for having done so.
At an age (she just turned 22) when many young people are finishing post-secondary education, are working or preparing to have a family, Hime has done things a bit differently.
She's the president of her own international firm, has 13 children and plans to head back to university "maybe this fall."
Emily is the founder and head of Hime for Help, a non-profit tax-exempt corporation that operates an orphanage and other projects in Haiti, one of the poorest nations on earth.
LEADWAVE Technologies from Chatham Voice on Vimeo.
She founded Hime for Help two years ago at age 20 when she realized she needed to be in the Caribbean nation if she was going to do what her conscience told her she must.
She had travelled to Haiti for earthquake relief the year before and became committed to helping children there.  Emily put her University of Windsor studies in criminology and sociology on hold and off she went.
She is now operating Maison Ke Kontan (Happy Heart House) Children's Home in Port Au Prince where she returned recently after a visit home to raise funds to keep the operation open.
"Right now, we need to find $6,000 to pay the rent through to September," she said.
Emily left Haiti two weeks ago, planning to stay in Chatham as long as she needed to raise funds, but a last minute job offer there sent her back sooner than anticipated.
"The night I was leaving, we had four children under the age of 10 – including one newborn still covered in blood – dropped off at the home," she said. "I didn't know what to do because I had to leave to earn more money. I couldn't afford to hire anyone but the one person we had on staff couldn't handle 13 children, so I was completely torn."
Emily and a friend were speaking with a local Haitian business owner who offered her a job as soon as she could get back.
"It was more money than I was going to make here waitressing so I said yes. I had to catch my plane and leave but I'm heading back."
Emily loves the strife-ridden country, calling a small mountain village there  "my favourite place in the world," but admits seeing the hardship and depravation can take its toll.
"Haiti can rip your heart into a million pieces, but seeing the effect helping can have helps put it back together," she said.
Dealing with extreme poverty and government corruption is difficult and her youth and race can make it even tougher.
"When people see a white person, they automatically think I'm rich. Add the fact that I'm female and young and some officials and others think I'm naïve. I'm not."
Emily tells potential donors that if they want to make a difference, cash is what's needed.
"There is so much government corruption that donated goods can end up anywhere," she said. "We use donated money to buy local goods so that not only does it help the children, it helps businesses in the local community."
Haiti is a country of extremes, she said.
"There is no middle class; you're either rich or poor. To Haitians, being poor means you're less of a person. There is such a struggle to get ahead it brings out the worst in people. They literally have nothing and if you have anything at all, people will take it and not feel any remorse."
Amid the despair, Emily has found reason for optimism. "There is a tent city next to the orphanage and for the first while I wouldn't go there much because of the danger. We now have a degree of trust that they know I'm there to help them and I will do whatever I can whenever I can."
Still, she said, real change won't happen until the next generation.
"We need to reach the children and gradually help them realize they can make a better world."
It's a message that needs to be heard in Canada as well.
"I sometimes find myself not talking about Haiti because people honestly don't believe me about how poor the people are," she said. "My own parents weren't aware until they visited."
She said her parents were aware of her interest in helping others from the time she was very young.
"I was about eight and all I wanted to watch was World Vision. I always said I was going to help people."
When she was 17, she spent time in Ghana with a group called Projects Abroad. Since then she has helped with hurricane, earthquake and typhoon relief in Haiti and the Philippines.
She asked her parents about moving to Haiti "just to see what they would say. My dad said I should go once I finished university and my mom said I should go right away. They've both been extremely supportive."
Emily can be blunt when it comes to those who say they want to help.
"I have people tell me that they'd love to come to Haiti and help and I tell them – then do it."
Those words have inspired a number of friends and acquaintances to visit Haiti to help charitable efforts.
Although she realizes not everyone is in a position to do what she's done, she said individuals don't realize the power they have.
"The only real reason the world isn't changing is because we don't make it change," she said. "Individuals have the power but as long as they don't believe it, our problems will remain."
Anyone wanting more information about Emily's efforts or wishing to donate can visit Hime for Help on Facebook or her website at himeforhelp.org.
The term "First World problems" has been used to describe the over privileged complaining about issues which would be trivial elsewhere.
"The orphanage was basically a mud hut with no furniture, plumbing or electricity. The children didn't even know about such things. We had a sponsor whose donations allowed us to move to a building with a floor and utilities. It was truly a life-changing experience for the children."
• Toilets – "The children had never seen a toilet before. They sat around it and flushed and flushed for 45 minutes."
• Showers – "The boys had never seen been in a shower. They all put bathing suits on and got in. Then I heard some loud yelling.  They'd never known about hot water either."
• Cooking stove – "The woman I call our nanny wouldn't go near the stove because fire came out of it. She honestly thought there were demons in it."
• Refrigeration – "None of the children had seen ice, so ice cubes were completely amazing. They started putting cups of water in the freezer and they would sit and watch the fridge until the water froze."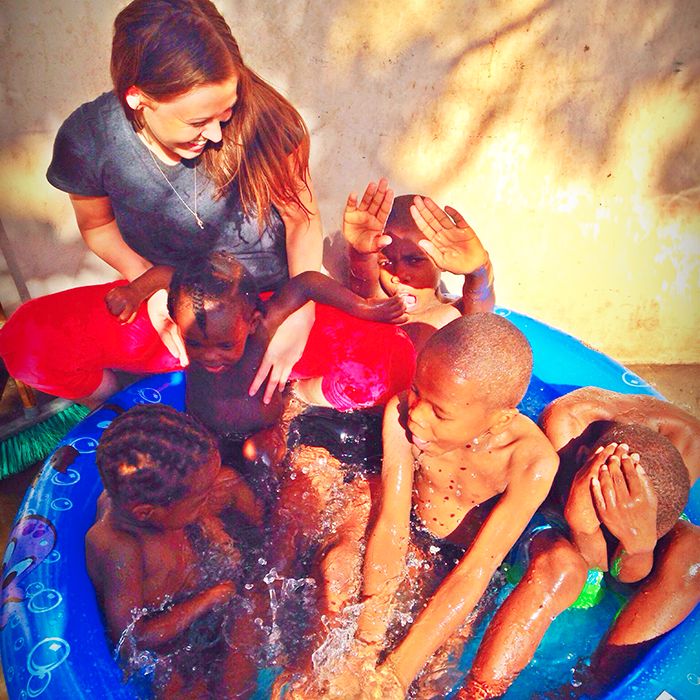 Comments
comments