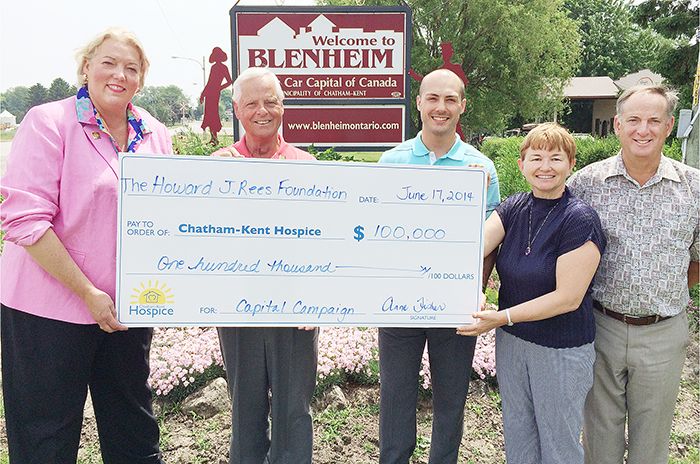 The Chatham-Kent Hospice capital campaign received a six-figure boost recently, as the Howard J. Rees Foundation handed over $100,000.
The money will help fund the construction of a 10-be residential hospice in Chatham-Kent.
From left, Hospice representatives Jennifer Wilson, board chair; and John Case, capital campaign chair; and Rees Foundation members Jason Mallory, director; Ed O'Brien, vice-president; and Anne Fisher, president.
The Howard J. Rees Foundation, founded by the late Dr. Rees of Blenheim, is committed to supporting projects that will benefit Blenheim and South Kent communities.
The capital campaign goal for the hospice is $5 million; $3 million to build the residential facility and $2 million for an operational sustainability fund.
Comments
comments