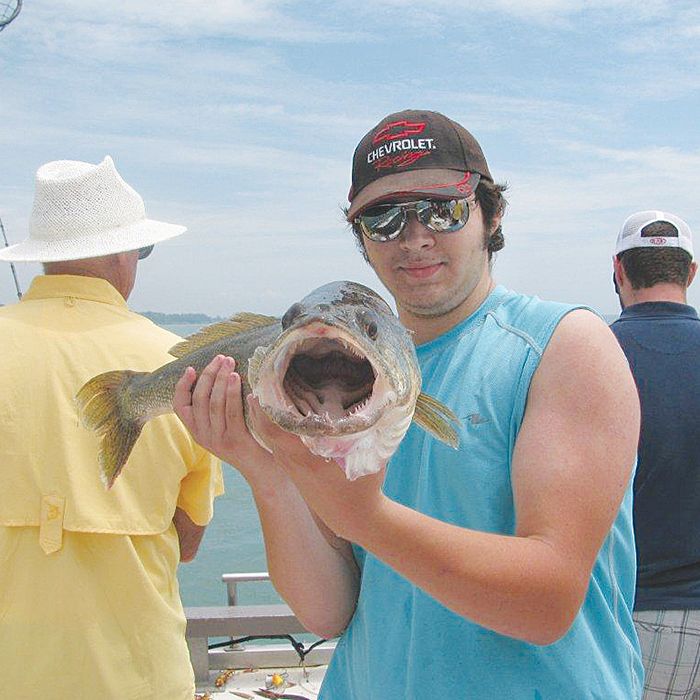 For most people, fishing is an enjoyable way to get away from the stress of everyday life. But for local guides Chris Benn and Ron Graves, it's also a way of taking their passion and making it a career.
Both will attest to loving what they do and getting a big kick out of helping others land the fish of their dreams.
"We do the work so you can enjoy your day on the water," said Ron.
"I really enjoy the look on a clients' face when they land the fish they've always dreamed about," echoes Chris.
Chatham Mazda from Chatham Voice on Vimeo.
As the owner of Crooked Hook Charters, Chris said the old saying that 10% of the lake holds 90% of the fish is true.
"The most common question I get is 'why did we stop here?' I tell them it's because this is there the fish are," he said with a laugh.
To the average person, one spot on a lake looks like any other. But to Chris, it's not what's on top of the water that counts, its what's underneath.
"The changing currents, the structure, the weather and the bait fish all factor in," he said. "Lakes are alive and they change with the season."
Ron, who owns Butcher Buoy Charters, said his customers are a mix of those just wanting a good day on the water and others who want to improve their fishing skills.
"A charter is a great way to spend a day on the water, and for serious fishermen, it's a way to pick up some tips which will help you for a long time," he said.
Chris has been guiding on Lake Erie and Lake St. Clair for 25 years.
"I started when I was 16," he said. "I love being out on the water and I'm still learning something new each time."
Not only do the lakes change, but so does Chris' location. Right now he calls the Leamington Marina home as he fishes Lake Erie's Western Basin for walleye and perch.
At the end of this month until September, his 26-foot boat will be located in Erieau for rainbow trout, salmon and walleye. In the fall, he calls Mitchell's Bay home as he heads out for muskies.
Ron, who has been guiding full time for a decade and part time since the 1970s, said walleye, steelhead and yellow perch are among the most popular with those who use his service.
"We are blessed with one of the finest fisheries in Canada right here," he said. "It's difficult to top Lake Erie and St. Clair for the size and diversity of the fish."
Ron said his 30-foot Sportcraft is Transport Canada approved and is one of the largest in the area.
"We want everyone to feel comfortable. We treat people the way we'd like to be treated and it pays off," he said
Chris uses some live bait, but prefers artificial lures.
"With live bait, sometimes you lose it and don't even know. I know that with an artificial lure we're always in the game."
One of the biggest changes he's seen in the past two decades is the clarity of the water, caused by Zebra mussels.
It's made presentation even more important since fish have a better look at the bait.
Chris lists passenger safety as his number one priority and is first aid/CPR trained. He is a member of the Canadian Coast Guard Auxiliary, a volunteer firefighter and is qualified and certified in vessel operation.
Butcher Buoy follows the fish and right now calls Leamington its homeport but beginning in July, Ron relocates to Erieau for the rest of the summer and through September.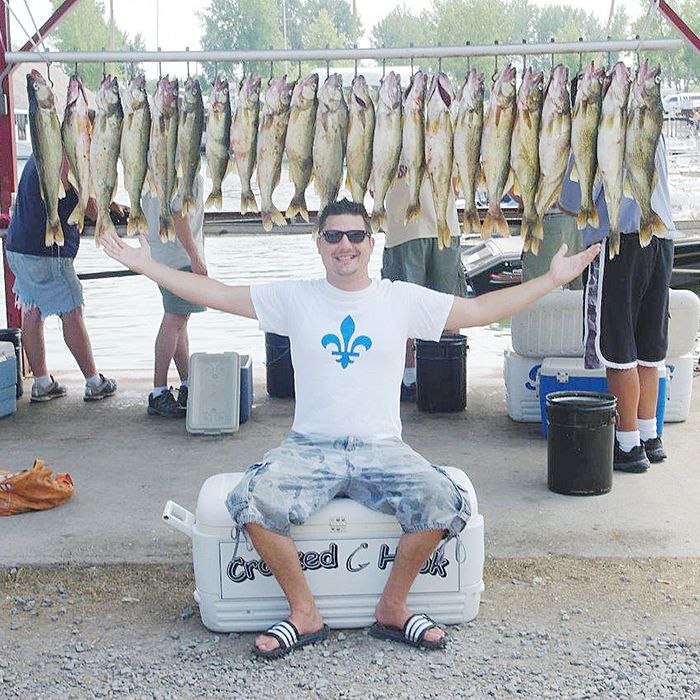 Comments
comments