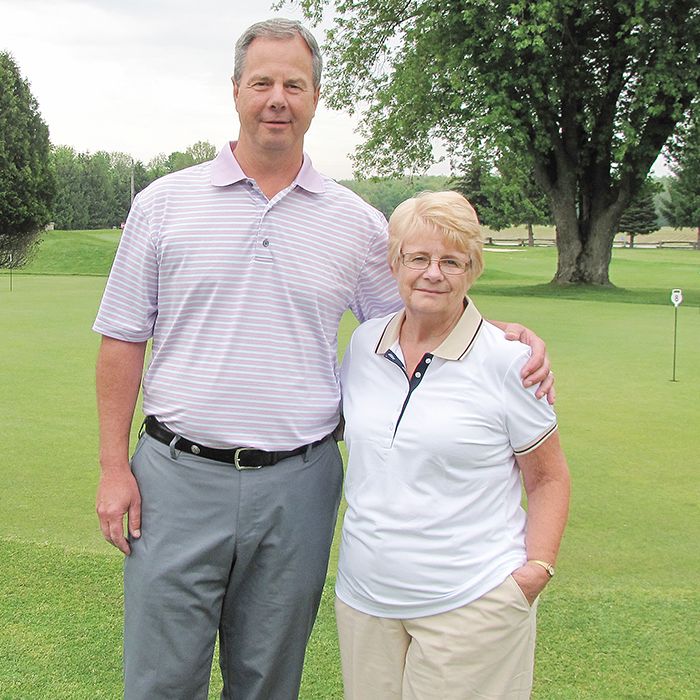 The Maple City Country Club is gearing up to host the Ontario Junior Girls' Championship this summer.
Set for July 15 to 18, the tournament will feature 62 of Ontario's best golfers who are under the age of 19.
The field will include two local girls – Brooke MacKinnon and Julia Moretto.
Chatham Mazda from Chatham Voice on Vimeo.
The club is looking forward to showcasing both the course and the talents of the young golfers.
"It means a lot because it gives the club some good exposure … to be a club the Golf Association of Ontario (GAO) would even look at because they try to pick the clubs where the conditions are extremely good," said John Dengel, club pro and general manager.
The GAO, which runs the event, approached the Maple City board of directors about two years ago.
"The board is really behind growing the game and to get juniors involved in our course," said Dengel. "It's just nice that we can host an event like this because it shows we're really looking to the future of the game and to try and grow it through the junior program at the club."
As a testament of the enthusiasm for the event, the club quickly filled the roster of 60 volunteers needed to run the event.
This will be the fourth major junior championship for Maple City.
The club hosted the Canadian Junior Boys' Championship in 1999.
It was also the venue for the Ontario Junior Girls' Championships in 1970 and 1983.
Dengel and media co-ordinator Donna Teasdale are looking forward to seeing some great golf.
The winner of the 1983 event, Heather Kuzmich, shot the course record for ladies at 70.
With the growth of the sport and the changes in golf equipment since then, Teasdale thinks the record could fall this year.
"I think the girls are stronger; they hit the ball farther, and we'll see," she said.
To encourage more people to see the competition, spectators can come out and watch for free.
All players will take part in the first two rounds on July 15 and 16.
The 42 lowest scorers and any tying for 42nd will make the cut for the two final rounds on July 17 and 18.
Comments
comments