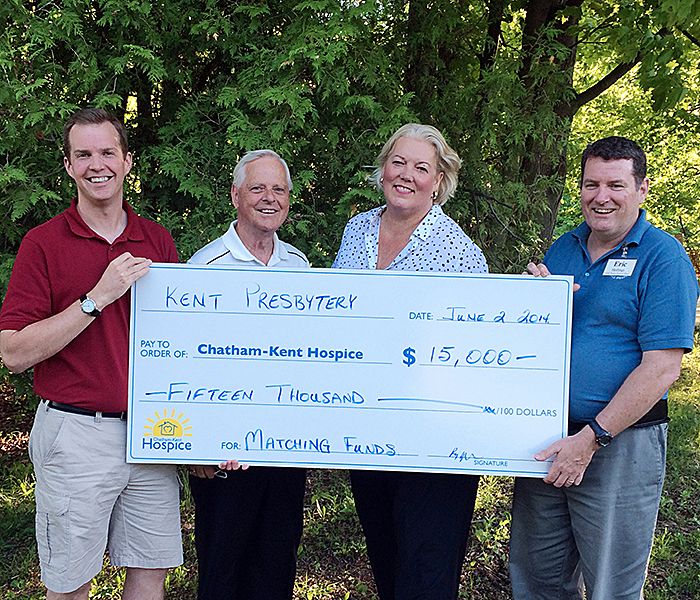 The Kent Presbytery of the United Church of Canada – representing the United churches in the municipality – recently presented Chatham-Kent Hospice with a cheque for $15,000 at its meeting at Kenesserie Camp.
The donation is part of a challenge from the Kent Presbytery to all United Churches and their congregations to support the Chatham-Kent Hospice project through donations. For every dollar donated, the Kent Presbytery agreed to match up to $15,000. To date, close to $18,000 has been raised by local United churches, and this amount is still growing.
Shown here, from left, is Rev. Tyler Powell, chair of Kent Presbytery; John Case, chair, Chatham-Kent Hospice Capital Campaign; Jennifer Wilson, chair, Chatham-Kent Hospice board; and Pastor Eric Skillings, Chatham-Kent Hospice volunteer – faith community.