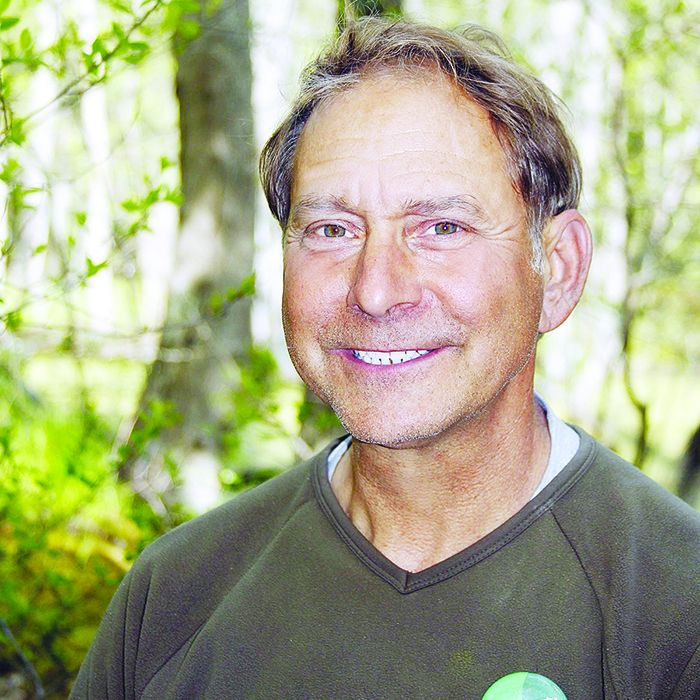 The Chatham Voice recently asked Chatham-Kent Essex provincial candidates a series of questions on key issues.
What is your plan to ensure the cost of electricity is affordable to Ontarians?
Your best energy savings is through conservation and efficiency.
Stop expensive subsidies, keep atomic fission power plants running.
We call for legislation to provide grants, up to $4,000 per household.
Make it profitable for energy suppliers to sell customers energy-saving technology through pro-rated charges that produce the effect of lowering bills.
Invest in energy infrastructure where it counts, in your home by providing energy-saving, retrofit incentive programs for homeowners, landlords and businesses.
LEADWAVE Technologies from Chatham Voice on Vimeo.
The cost to meet the government's MicroFIT feed-in tariff commitment for the 10,000 existing projects is less than 1% of Hydro One's annual cost. Is that too much to pay to maintain investor confidence in the future of community solar energy in Ontario … especially in comparison with the government's sweetheart deal offered to Samsung?
What is your policy regarding continued expansion of wind turbines and municipal input into such projects?
The global recession reduced the demand for electricity at a time when Ontario was building renewable infrastructure to meet previous demand. On one hand, we have the unfortunate situation of an unused surplus with infrastructure costs, passed to consumers who share the responsibility but not the benefits or decision making.
Renewable energy integration presents challenges that should have been considered before installation of industrial wind turbines across Southern Ontario.
Community decision making and a community share of a percentage of profits are only fair. We who live within renewable energy installations should receive a share. Secondly, most economists would agree with environmentalists that when we compare power sources we should compare not just financial costs but full social costs, including the value of environmental harm caused by burning fossil fuels, especially coal. The notion of "clean coal" is a marketing ploy.
Are you in favour of the Hydro One nuclear waste storage facility on the shore of Lake Huron?
No.
Will your government be in favor of continuing standardized testing?
 The quality of education is the primary metric of success in our publicly funded schools. The Green Party would end standardized testing.
 Is the level of education funding sufficient?
A publicly funded Roman Catholic school board represents a vast duplication in spending. The Green Party calls for an ending of costly duplication.
Does the province need to do more in terms of using education as a tool for job training?
Ontario workers are among the most educated in the world. Specialized training that benefits particular industries should be paid for by those industries with some help from the government. That being said, the role of education is not to produce a compliant mobile workforce but to produce a critically thinking, community-based electorate.
 What is the greatest financial challenge facing the province and how would your government deal with it?
Our crippling and growing provincial debt is a national embarrassment.
The Green Party calls for a fair share of our mineral and timber wealth. We only realize 1.1% value of that wealth as compared to more than 9% for Saskatchewan.
The Green Party also called for a renegotiation of the Comprehensive Economic and Trade Agreement, CETA. 
This agreement would sell off our water, lock up farmers' ability to save their own seeds, and implement "precautionary seizure," lengthen the period of big pharma monopolies, sell off municipal services to foreign agents and lock-in privatization, and reduce our right to specify our local priorities. We need recognize that, as proposed CETA, represents an economic invasion of Canada, and Ontario.
We also believe that small business is the real powerhouse of the economy. The Green Party calls for a doubling of the Employer Health Tax exemption from $450,000 to $900,000 and an increase in the corporate tax rate by 1%. Why tax jobs and when that's what you want?
 Locally, are you in favor of forcing provincial arbitrators to consider the ability of municipal governments to pay arbitrated settlements?
Yes, the Green Party advocates mandatory third-party mediation of strikes or lockouts after 60 days, or sooner in extraordinary circumstances. All levels of government shall be held accountable for the results.
 Do you believe the current health bureaucracy is the most efficient health care to Ontarian's?
No.
 If not, what changes would your government make?
Although, LHINs fulfill a necessary oversight function, they do so with an unaccountable and opaque administration. The Greens would reverse this. We would increase funding to the Ministry of Health and prioritize areas that demonstrate an increase in our health, at a lower cost.
Community Care Access Centres should have all programs and contracts annually audited.
Senior executive salary reform is needed in health care.
Comments
comments