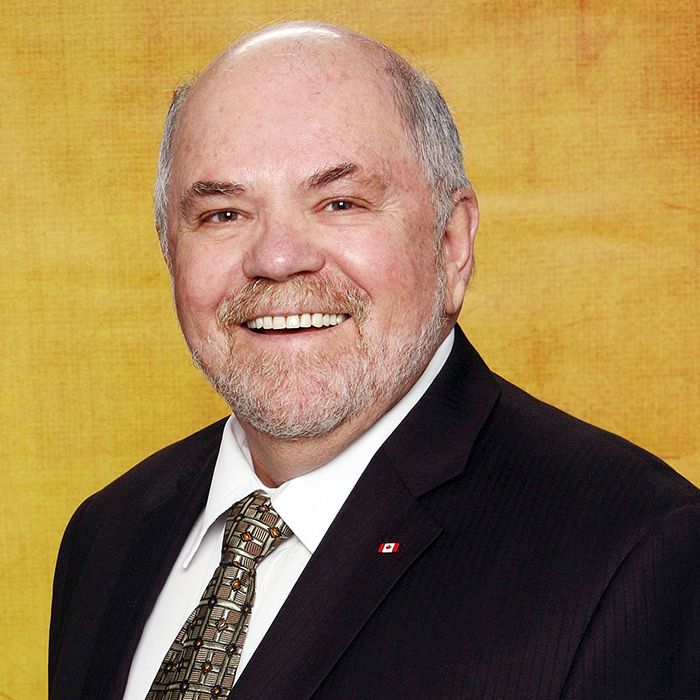 The Chatham Voice recently asked Chatham-Kent Essex provincial candidates a series of questions on key issues.
What is your plan to ensure the cost of electricity is affordable to Ontarians?
After a decade of Liberal scandals, Ontario families pay the second highest residential electricity costs in Canada. Tim Hudak's plan to privatize public hydro assets will only make the problem worse. The Liberals were wrong to put a new tax on an essential item like hydro.  It's time for change that makes life more affordable for Ontario's families.
An NDP government will take the HST off hydro bills and cut down on waste and duplication by merging Ontario's hydro agencies and capping executive pay. New Democrats are the only party that will actually make hydro bills more affordable for families – we were the first party to call for tax relief on hydro bills in 2010.
LEADWAVE Technologies from Chatham Voice on Vimeo.
What is your policy regarding continued expansion of wind turbines and municipal input into such projects?
Climate change is one of the most serious challenges of our generation and it is imperative that we invest Ontario's public dollars into efficient, sustainable and affordable energy systems.
An NDP government would work with municipalities on renewable projects in a manner consistent with long-term renewable targets. The Liberals have made a mess of the process of pursuing wind power by imposing large wind projects on communities without adequate consultation and without ensuring that local communities benefit.
We would give priority to small, community-based energy projects developed by and for local communities – not big projects by profit-seeking corporations.
The Ontario Power Generation would oversee the development of larger renewable energy development projects like wind and solar projects, ensuring greater transparency and accountability and more meaningful public input into proposed projects.
Are you in favour of the Hydro One nuclear waste storage facility on the shore of Lake Huron?
 The OPG is looking for a permanent disposal site for its low- and intermediate- level nuclear waste. The NDP has concerns about the construction of deep geological repositories for nuclear waste in the Great Lakes Basin. Many people in our community are concerned about the potential impact of the OPG's proposal, including the precedent of storing nuclear waste near the Great Lakes. I am also aware that the London Council has passed a resolution opposing nuclear waste storage in the Basin.
Personally, I believe there are many outstanding questions with respect to the potential environmental impacts associated with this proposed site. It is my understanding that the proposed deep geological repository at Kincardine is currently undergoing a federal environmental assessment. I look forward to the outcome of that process.
The Ontario NDP understands the environmental and economic importance of the Great Lakes Basin for all Ontarians. I and my colleagues will continue to advocate for sustainable job creation opportunities and the protection of clean water throughout our province.
Will your government be in favor of continuing standardized testing?
It's time to consider whether our current testing system is the best way to help students learn. Following other superb education systems, such as Finland, we will explore the potential of alternative testing strategies, such as random testing.
We know that teachers, as professionals, are best placed to know how the students in their classrooms are progressing. If strong evidence shows we can improve student learning, eliminate anxiety, empower teachers, and potentially reduce costs, we will move forward with a new testing policy that teachers and parents can support.
Is the level of education funding sufficient?
Supporting student success is an important priority. Our public education system serves many students well, but we need to ensure all students reach their full potential. Part of doing that means investing not only in things like English and math, but also physical education and after school programs.
Education funding should reflect the real need of students in our classrooms. Too many students go without an art or music teacher. The bottom line is that we cannot create a good education system by freezing and cutting funding. The Ontario NDP knows that education funding is money well spent. We know direct classroom funding, is very cost effective. It's time for change that makes sense, The Ontario NDP will review our funding formula to ensure students and teachers have the resources they need to succeed.
We will also support local school boards so that options are available for underutilized schools. It's time to focus on investing in schools as community hubs to ensure public services are available to communities – and public schools remain open where possible.
Does the province need to do more in terms of using education as a tool for job training?
The Ontario NDP recognizes that must ensure students develop the skills and knowledge they need to transition to good jobs in the workforce. Easing those transitions requires working with post-secondary institutions and employers to encourage more on-the-job learning that connects the classroom with job opportunities. NDP MPP Peggy Sattler brought forward a private members' bill to expand these opportunities. An Ontario NDP government will encourage these collaborative efforts. We will ensure that they can access the programs they need, which is crucial to growing our economy.
We must ensure access to a high-quality, affordable post-secondary education for all Ontarians. A NDP government will take steps to make post-secondary education more affordable. We will freeze tuition and make provincial student loans interest free. These are the right steps to start tackling Ontario's soaring tuition fees and high debt loads, which are preventing too many Ontario students from getting the education they need for success in the job market.
What is the greatest financial challenge facing the province and how would your government deal with it? 
The current government has wasted billions of dollars on scandals, and stuck Ontario's families with the bill. From the gas plants fiasco, to the e-health scandal and the ORNGE debacle, waste and mismanagement have been the hallmarks of the Liberal government. It's time for a government that respects your tax dollars.
The Ontario NDP will balance the budget in 2017-18. Our plan takes a balanced approach to finding savings within government and strengthening the province's revenue generation. These measures include:
Appointing a Savings and Accountability Minister who will identify $600 million in savings by 2015-16;
limiting the use of consultants and extending the ban on partisan advertising;
preventing the phase-out of the province's HST Input Tax Credit Restrictions;
implementing revenue integrity measures suggested in the Drummond Report; and
increasing the general corporate tax rate by a modest 1%.
This approach allows us to protect core services while cutting the deficit, speeding the rate of debt repayment, and putting the province back on the path to fiscal sustainability.
Locally, are you in favor of forcing provincial arbitrators to consider the ability of municipal governments to pay arbitrated settlements?
 While New Democrats are open to constructive suggestions regarding changes to the interest arbitration system, we generally believe the present system works well. In fact, it is only New Democrats who have consistently opposed regressive changes to Ontario's interest arbitration.
Do you believe the current health bureaucracy is the most efficient health care to Ontarians?
Instead of investing in families, the Liberals wasted billions of tax dollars on scandals like Ornge, and eHealth and have allowed an out-of-control rise in the salaries of hospital administrators. They have ignored the needs of families and left a legacy of high fees and long waiting lists for care. We need to finish the review of the LHINS and make sure money is spent on frontline services.
The Ontario NDP will eliminate redundant administrative costs and stop wasteful spending of public money. We will make smart investments in frontline services and preventative health care while ensuring that every Ontarian has access to a primary care provider.
And we will ease pressure on hospitals and eliminate the wait list for home care – 6,100 people currently – working towards a five-day home care guarantee.
We will increase the number of long-term care beds to eliminate the wait for long-term crisis care beds. This will free up bed space in hospitals for acute care.
We will also improve primary care by hiring more ER nurse practitioners and investing in 50 new 24-hour family health clinics.
If not, what changes would your government make?
A NDP government will cut ER wait times in half by hiring more nurse practitioners and opening new 24-hour family health clinics; support families caring for the ill or elderly with a Caregiver Tax Credit; implement a five day home care guarantee to eliminate wait times for seniors who need home care; eliminate wait list for long-term care beds; and support investments in front line services and preventative health care while ensuring that every Ontarian has access to a primary care provider.
Comments
comments