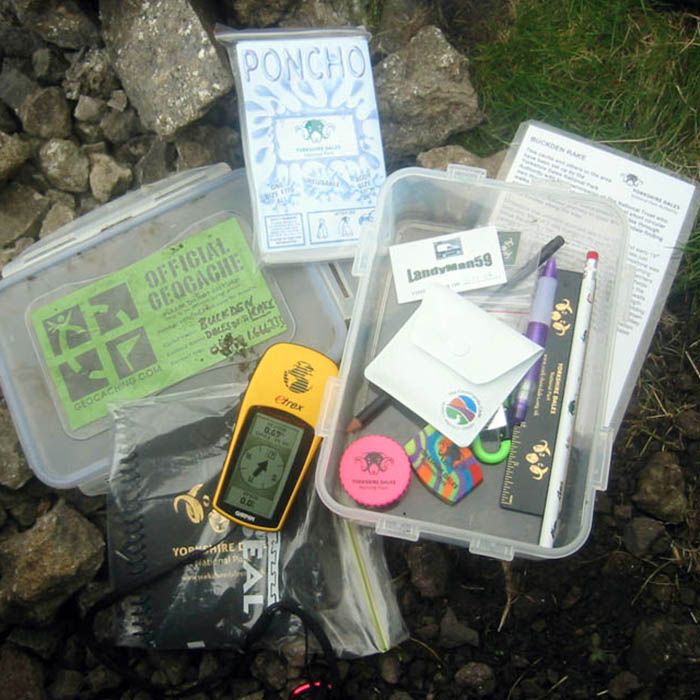 If you see people travelling in pairs and searching frantically about on Saturday, no need to panic, as they are likely part of a geocache fundraiser.
Habitat for Humanity Chatham-Kent is holding its second annual Geocache challenge from 10 a.m. to 4 p.m. Saturday, with about 10 teams taking part. They'll be scouring up to 40 locations in and around Chatham, searching for caches.
Geocaching is essentially a treasure hunt aided by your cell phone's GPS (Global Positioning System) tracking ability. People hide little caches, typically outdoors, and record the co-ordinates via GPS. Participants receive the co-ordinates and sometimes clues to help locate the cache.
These caches are typically small waterproof containers and have sign-in books where geocachers jot down the date they found it. Often, such caches have little trinkets where visitors can trade an item of their own for an item from the cache.
LEADWAVE Technologies from Chatham Voice on Vimeo.
When finished, the geocacher puts the cache back in its hiding spot.
With the Habitat geocache event, teams of two will gather at Sprucedale United Church in Chatham at 10 a.m. for a shotgun start, of sorts. Habitat for Humanity C-K executive director Nancy McDowell said that's when and where the teams draw their first co-ordinates for the day, and then they're off in all different directions.
"This pushes them out into the municipality about 25 minutes from the starting point. They have to find their first cache," she said. "It's important because in there are all the other co-ordinates for the rest of the day."
Volunteers will man the cache areas in case teams struggle to find the location.
"If they struggle for more than five or 10 minutes, we'll give them clues," McDowell said.
Overall, there are about 40 caches in the Habitat event. Teams have until 4 p.m. to find as many as they want, or can.
"They need to strategize. Do they want to pick them up all the way into Chatham and go back out, or take a different route?"
Teams must be back at 4 p.m., or they face a stiff penalty – a point for every minute they are late.
At stake for the 20 teams is a top fundraiser prize pack worth more than $1,200, McDowell said, as well as the top geocaching prize of $1,000 cash, second place payout of $500, and third place financial reward of $250.
The caches are scattered in various locations, including businesses, historic locations, in natural settings, wherever, McDowell said. Some caches are puzzles that must be solved, some are multi-caches.
The teams will end the day with a barbecue and live entertainment, as judges tally up the scores.
McDowell said last year's event raised $5,000, as seven teams of two participated. She hopes to see the challenge event continue to grow each year.
Comments
comments