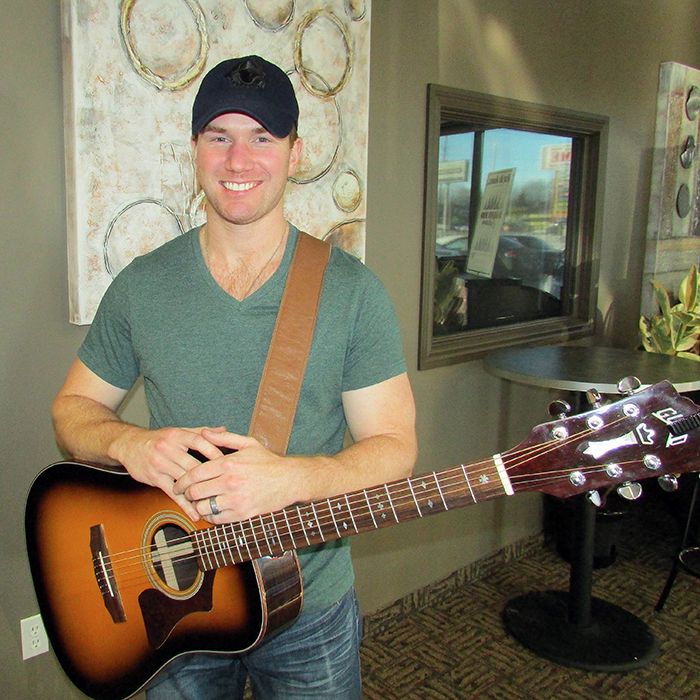 A Chatham resident is chasing his life-long dream in the country music industry.
Ryan Bradley, a paramedic in Chatham-Kent with Medavie EMS, has been playing music for many years and just recently caught a break.
"I've been playing in bars for about 10 years and last year I had the opportunity to go down to Nashville in August," he said. "I met some people from up here in Canada and they were interested in how my voice was sounding. So I had more studio time booked down in Nashville in December, cut three demos, original songs that I wrote. Some of the people at the studio were pretty interested in the songs, so they put it in the right hands for me. So I signed with Southbound Records and E One Entertainment in January this year."
LEADWAVE Technologies from Chatham Voice on Vimeo.
Bradley said he is heading to Nashville this month to do some recording.
"We're going to go down to Nashville again in April," he said. "I'm working with Danick Dupelle of Emerson Drive, he's producing my first two singles. We're going to do two songs then, the first one hits Canadian radio nationally sometime at the beginning of May. So, that will be on the radio all summer long. The second one we do will be on the radio around October, so that will bring us through this year and probably an album in the spring of next year."
Bradley said the first single is going to be called "Next Weekend."
"It's about a guy who is just dating a girl," he said. "You're in that first phase, that first week or two of a relationship. You can't wait to go see her again. You're working all week, but you can't wait for the weekend. Just a flirty country song, mid to upbeat, really catchy, some nice long notes for me to hold."
Bradley added: "It's written by Ben Hayslip and Rhett Akins, who are some Georgia guys. My manager has a lot of rights to their publishing company. It's going to be an upbeat, commercial country song."
Bradley said everything is happening quickly now, but it was a long road to get to this point.
"You hear about overnight success, it sounds cliche to say that, and it's really not how it happened," he said. "I have been playing for a long time but it was really good timing really. A little bit of luck involved there too, having the right people hear it."
Listen to Bradley online at here.