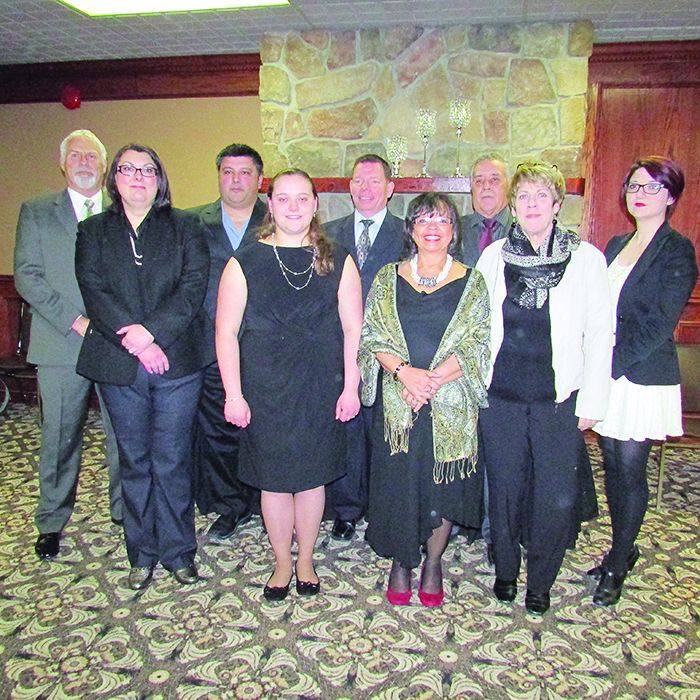 The Chatham-Kent Chamber of Commerce doled out the hardware Thursday night at its annual Business Excellence Awards dinner.
Leading the way were Shannon and Bryan Prince, who were honoured as citizens of the year.
The North Buxton couple is heavily involved in preserving and celebrating Black history in the area, as Shannon is the curator of the Buxton National Historical Site and Museum, and Bryan is vice chair of the site, as well as a celebrated author.
Riverview Bingo Palace 02 from Chatham Voice on Vimeo.
Both were surprised to learn they'd been honoured by the chamber.
"It's a thrill to be acknowledged for what we do. There are so many people behind the scenes who don't always get that recognition," Shannon said.
Mayor Randy Hope congratulated all the winners prior to the dinner. He credits chamber members as leading by example.
"Any newcomers need to understand the dedication of the corporations and citizens of Chatham-Kent," he said. "It's about making a community that is sustainable."
Also receiving accolades at the dinner were representatives of the Downtown Chatham Centre, which was recognized as the corporate citizen of the year.
Lynn O'Brien, general manager of the DCC, said being a recipient of such an award is an honour for citizens and corporations alike.
Winmar received Business of Excellence honours. Dave Constancio accepted the award and said it was a pleasant surprise.
"We do our own thing every day. I was surprised to be nominated, let alone win. It's a nice feeling to win it," he said. "The staff is excited to see this. They've helped to bring the business to this level. We are appreciative of all their work."
Christine Stover of Paralegal Solution Professional Corporation earned Business Professional of the year. The paralegal said she was honoured just to be nominated.
"You work hard with your nose to the grindstone and you look up and next thing you know, someone gives you award," she said.
Dresden Industrial, which operates out of Ridgetown, picked up the industry of the year award. Representative Ken Newstead said he was "super surprised" to learn the company had received the honour.
"We do what we do every day. To be recognized for our role is quite special," he said.
Advanced Basement Systems received accolades as entrepreneur of the year. Representative Martin Bates said he was "humbled" by the honour.
"I'm proud of the people who work for me," he said. "I'm pleased to bring our business to Chatham-Kent. We can reach our major markets of London, Windsor and Sarnia within an hour. It's a great location."
Jessica Bosazzi, winner of youth entrepreneur of the year, is a Junior Achievement member with entrepreneurial blood running through her veins. Her parents are both business owners. Mother Karen is an insurance agent, while father Lorenzo runs Southwest Ornamental Concrete.
Winning the chamber award, she said, could give her extra incentive to go into business for herself one day.
"Maybe starting my own business would be a good opportunity," she said.
Comments
comments