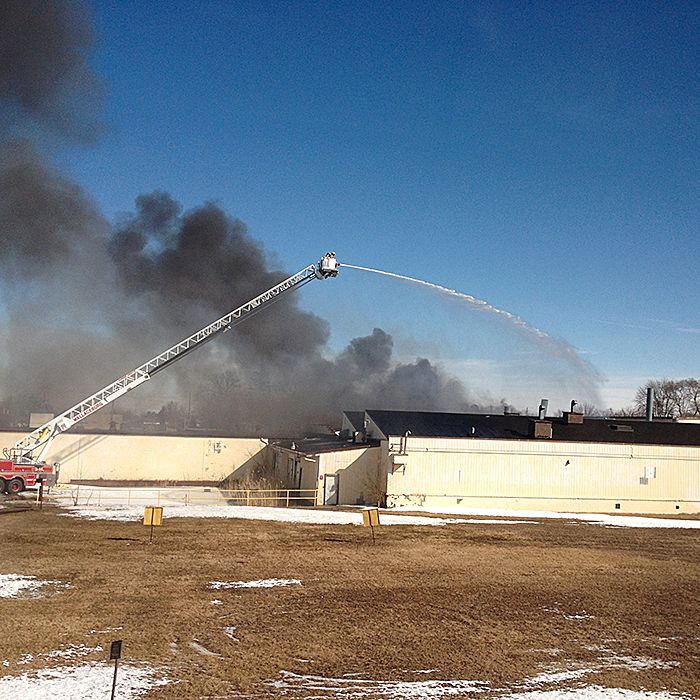 Police and fire officials believe Monday's fire at Hillerich & Bradsby (H&B) in Wallaceburg may be suspicious.
Fire broke out at the vacant Arnold Street building in the morning. By the time emergency crews arrived on scene at 10 a.m., flames and smoke were pouring out of the roof of the structure.
Crews battled the blaze for more than four hours.
Damage is estimated at between $70,000 and $100,000. No one was hurt in the fire.
The Major Crime Unit of the Chatham-Kent Police Service is investigating. Anyone with information is asked to contact Const. Lori Timpson at 519-436-6600, ext. 267, or Crime Stoppers at 1-800-222-8477.