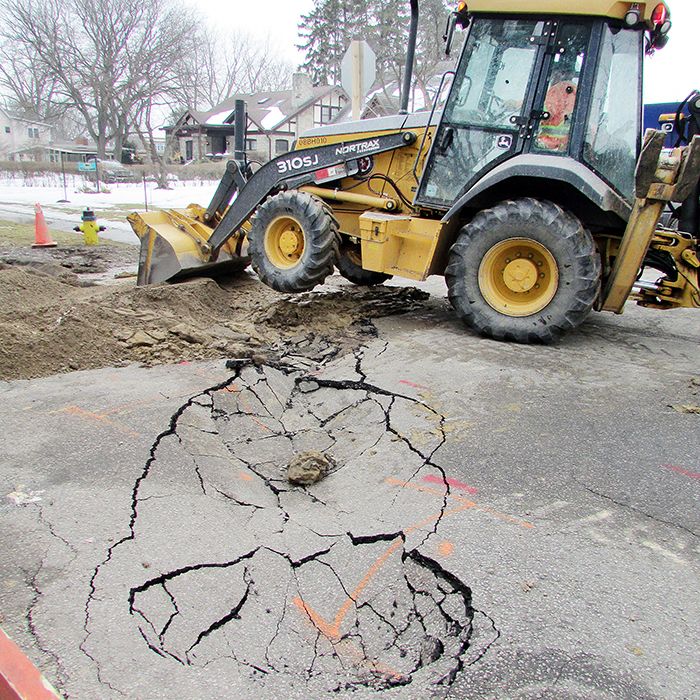 Municipal Public Works personnel filled a growing sinkhole at the intersection of Amelia Street and Victoria Avenue in Chatham Tuesday.
It's a temporary fix until the road can be repaired after the thaw.
The sinkhole appeared Monday morning and initially forced the closure of the eastbound lane on Amelia Street at the intersection. But the sinkhole expanded diagonally across the road to run across both lanes.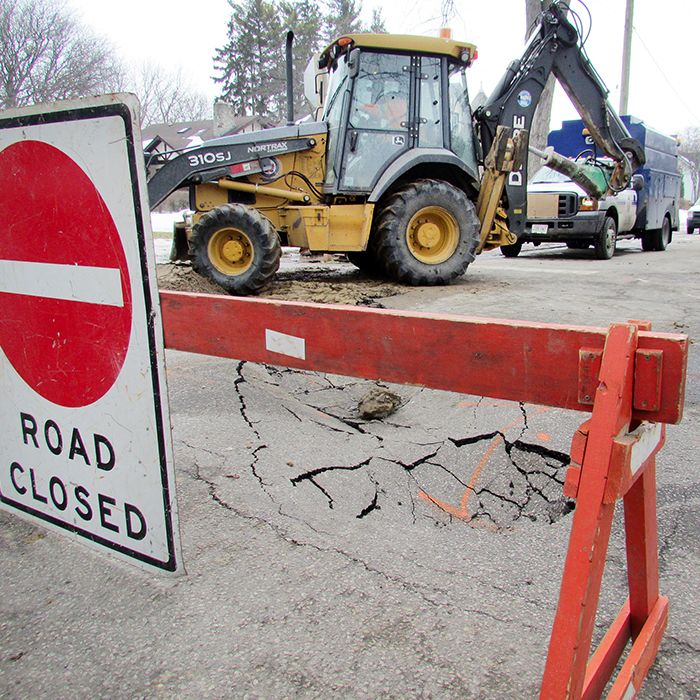 Comments
comments