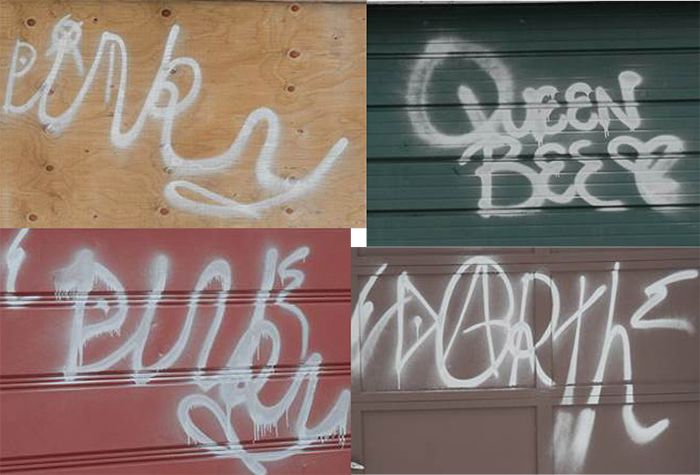 Someone with too much time, and too much spray paint, on their hands went on a graffiti spree in Chatham overnight March 3 and 4.
Police say the suspect(s) sprayed several garages in the areas of Grand Avenue East, Victoria Avenue, Selkirk Street and Memory Lane. In the alley that runs between Grand Avenue East and Selkirk Street, about two-dozen tags were painted in place.
Anyone with information is asked to contact Const. Andrew Jaconelli at 519-436-6600, ext. 87192, or Crime Stoppers at 1-800-222-8477.