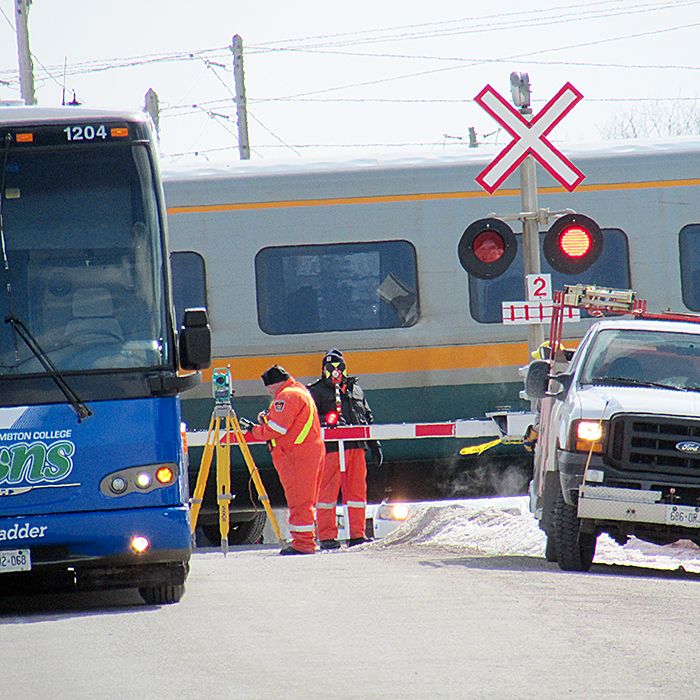 A man is dead after getting hit by a VIA passenger train this morning in Chatham.
The tragedy occurred about 10:10 a.m. when an eastbound train hit the man near the Sass Road crossing. Emergency crews responded and are still on the scene.
The train is still straddling Sass Road, and passengers are slowly being transferred to two passenger buses, which will take them eastward.
Police say Sass Road will remain closed for much of the afternoon as police investigate the circumstances surrounding the collision.
Anyone with information is asked to contact Const. Mike Pearce of the Traffic Management Unit at 519-355-1092.