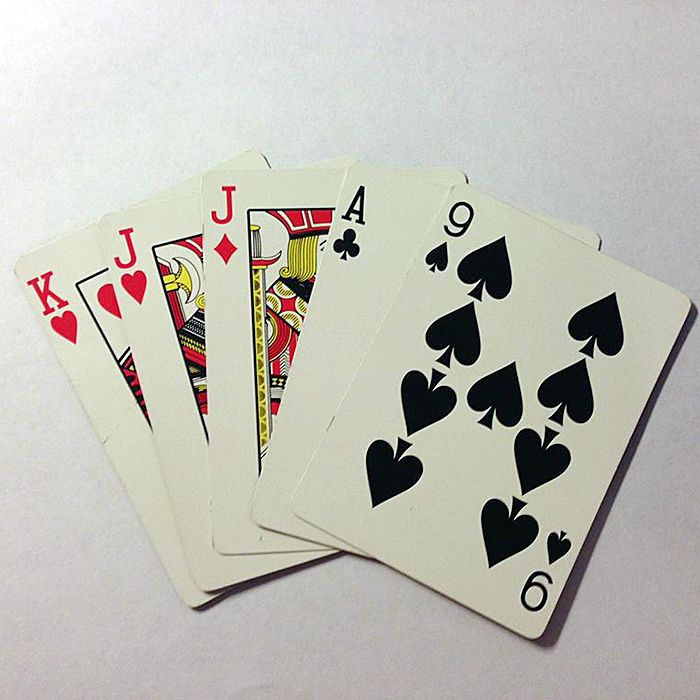 In many ways, this past Saturday was the perfect evening for the Corcorans. And we weren't even together.
I attended an annual menfolk (on my wife's side) clam chowder night in Amherstburg, while my wife and daughter had some of their dance pals over.
We all had a blast, but I imagine none of us would have traded positions with the other.
The annual men's gathering is so crazy, some wives fail to comprehend what happens.
"My wife couldn't believe we sit around, drink beer and Scotch, watch the hockey game, and play cards," host Andrew said.
His brother, Dick said it's what people do at our age, although he did use the term, "old" in there. Harrumph.
If it's "old" to hang out, have a lot of laughs, enjoy clam and salmon chowder, sip on single malt, sample select brews and trash talk over endless games of euchre, then so be it.
With nary a Toronto Maple Leaf fan in the house, we watched Toronto top Vancouver, an unfortunate feat as one of the west coast family members had flown in for the occasion. But Bill did predict the Canucks would hand over the lead late in the game. They did, except even earlier than expected.
Food, sports, spirits and camaraderie – you can't beat it.
Meanwhile, my daughter had two dance buddies pop by, with their dance moms in tow to hang out with my wife. There was dancing, social media posting, photographs, videos and giggling taking place throughout our house, I'm told.
Glad I stayed away.
It seems the moms set out to embarrass the girls with some silly mother posts on social media. I believe it worked, except my daughter's recollection involved a fair bit of giggling.
From locking themselves in the bathroom to playing Find the Moms, it sounds like everyone had a good time.
As for Find the Moms, I was told one not-so-stealthily crouched under the kitchen table with a bowl of munchies, and another hid with her beverage behind a chair (one that is right in front of our bay window in the living room, so anyone out for a walk that night might have wondered what the heck was going on). As for my wife, thirst forced her from her hiding spot.
I had some idea shenanigans were afoot when I received a photo via e-mail of the ladies in action.
The girls wrapped up their evening just before the men did. The only problem is I had a 75-minute drive home, a huge reason I had all of three beers and one small Scotch over a seven-hour period.
As I finally pulled in the driveway at 2:30 a.m., I noticed our television was still on. "How nice of my wife to wait up for me," I thought. Then I peered in the living room window. My daughter was in there too. Only neither was remotely waiting up. The girl was snoozing on the couch and my wife was sawing logs in the recliner.
It took two sticks of dynamite to wake my daughter from her couch slumber to get her to wobble 20 feet to bed. When she's out, she's out. And very disoriented when woken from a deep sleep.
As I sent the ladies to bed, I told my wife I'd be right behind her. I thought I'd watch some of the Olympic downhill skiing that was being televised live at that late hour (Sochi is nine hours ahead of us). Next thing I know, it's 6:40 a.m. I'd somehow managed to turn off the TV, but failed to rise from the recliner.
Yeah, maybe I am starting to get old.
Sunday was a groggy day for the entire family, but a fitting end to a fun weekend for everyone involved.