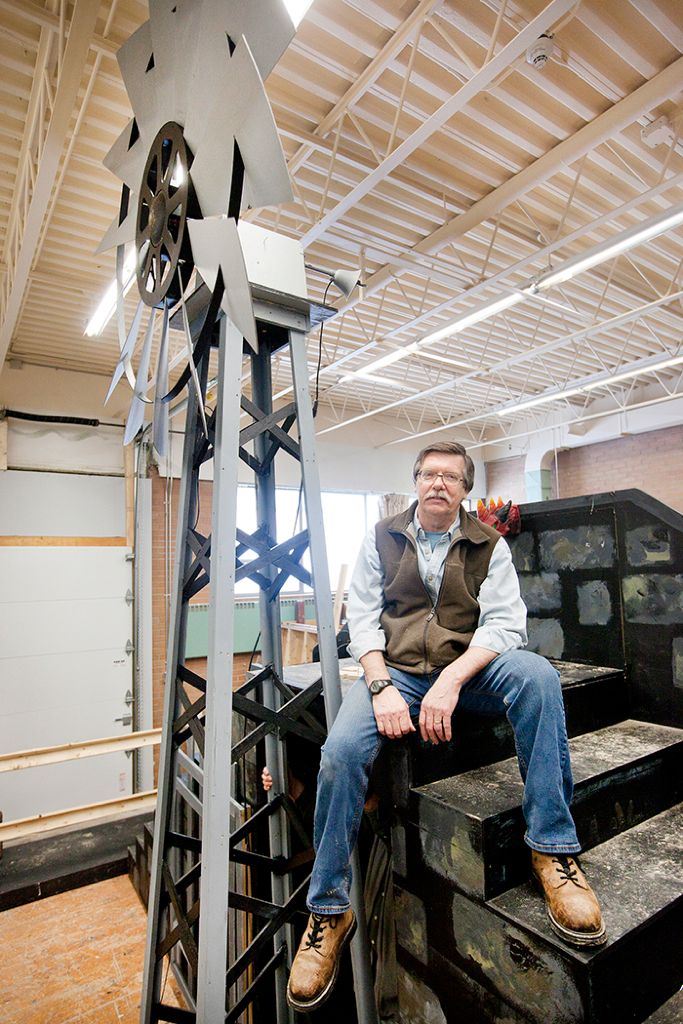 When eager ticket holders line up to watch a performance of Chatham-Kent Secondary School's The Wizard of Oz beginning on Thursday this week, chances are many of them already have a preconceived idea from watching the popular movie.
However, Greg Bell, the co-ordinator for set construction, and his crew have a couple surprises in store for the audience.
With 16 volunteers on his crew, Bell says most often the community doesn't fully realize just how much work and dedication goes on behind the stage.
"Some people like to paint, some people like to build things," said Bell.
"Everybody comes in on a Saturday morning, pitches in, works on a project and the hours just fly by. Before you know it, it's time to clean up shop and call it a day."
One of those invaluable crew workers who have met each Saturday for the past few months is volunteer Ted Arthur.
Arthur, a trained silversmith and retired model maker, has worked on numerous CKSS productions over the past several years, adding new dimensions to productions from his hand-built set pieces.
He has built wagon carts, and even the contraption to make the phantom disappear at the last scene of The Phantom of The Opera.
"That was probably the most fun one we had done," Arthur said. "I always have a to-do list of things to get done and one was to make a guy disappear."
Bell says no one who saw that production knew how that scene was accomplished.
"People to this day, ask how we did that," said Bell.
Arthur counts himself as lucky to be able to have these tasks given to him with the supplies he needs.
"That's the neat part, taking on challenges like that," said Arthur. "Where else would you get to do a project like that?"
This year, Arthur was tasked with building a windmill.
Right on scale, the windmill head measures six feet in diameter and is hooked up to an old fan's motor to rotate throughout scenes.
Arthur points out the change of venue this year from the Kiwanis Theatre to the St. Clair College Capitol Theatre has opened up a wealth of possibilities when it comes to designing any set pieces.
"Because of the professional stage, when you start building props for it, everything has to be scaled up," said Arthur.
"Now we're able to move things and fly things because of the space on the stage," Bell added.
With all the pieces ready to be set-up on stage, Arthur and Bell, like the other volunteers, are eager to see the performances of the actors alongside their creations.
"The commonality is that we all enjoy doing this for the kids." said Bell.
Tickets for the performances, which run Feb. 6 to Feb. 8, can be bought online at www.stclaircollegecapitoltheatre.com.