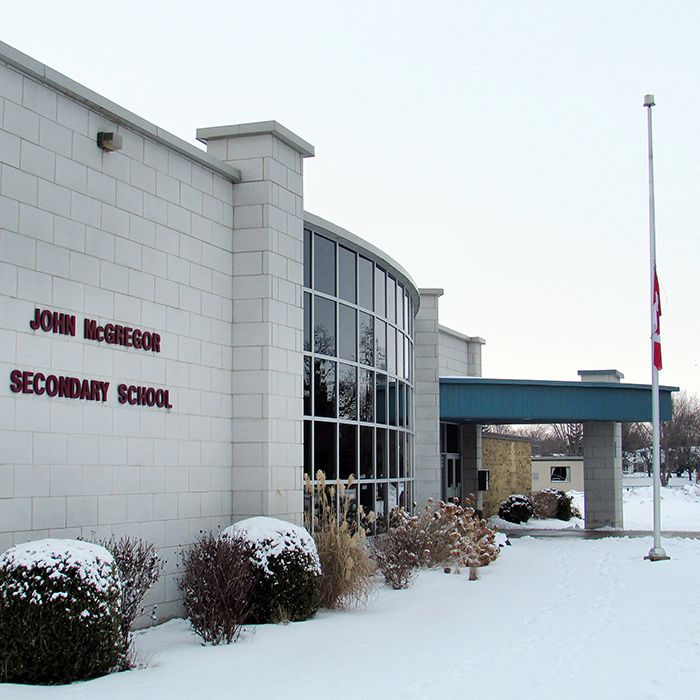 Staff and students at John McGregor Secondary School (JMSS) are mourning the loss of one of their own today.
Long-term occasional teacher Paul Kloostra collapsed at the school this morning and died.
A JMSS teacher, who declined to give her name, said Kloostra's sudden death has hit the school hard.
"During second period class, he had a spare, he went to see a coworker and collapsed. There was no warning, nothing," she said. "I'm still not comprehending all this."
The unnamed teacher described Kloostra as "very well liked" by the students he taught.
"It's a very sombre day. A lot of students were affected by the loss of Mr. Kloostra," she said. "He was there one minute and gone the next. Even as adults, it's hard to deal with it. I can only imagine what his family is going through."
The teacher said the school board is sending its response team to the school to help staff and students handle their grief.
"We had a staff meeting at the end of the day Friday and (Principal) Mark Sherman said they (the team) could be there all next week, if need be."
Calls to Sherman and to the Lambton Kent District School Board were not immediately returned Friday afternoon.