With the "first grandchild" in her belly, Candace MacBride was excited her parents were moving out west and closer to her.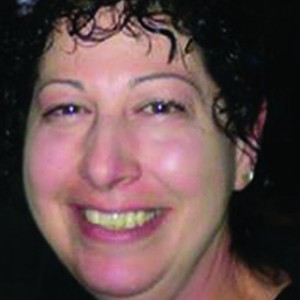 Chatham-Kent's Cindy and Allan Gall had their belongings sent out to Alberta, right near Candace's brother, who is stationed in the province, and closer to her home in Campbell River, B.C.
The Galls were set to move Nov. 1 before fate stepped in.
On Oct. 17 Candace was on the phone with her parents when her mom left the conversation to answer another call.
What happened next changed their life.
"So my dad gets off the phone with me and he heard this weird sound, he goes outside and found my mom on the ground," MacBride said.
Cindy had suffered an aneurism in the left frontal lobe of her brain. She had been transferred from Chatham to Windsor hospitals and was unconscious.
"My dad was pretty blunt about it and he said, 'I'm not going to sugar coat it, Candace. I don't know if your mom is going to make it.'"
MacBride flew home and met her three siblings and her dad at the hospital in Windsor.
Affinity Distinctive Jewellery 1 from Chatham Voice on Vimeo.
They were faced with mixed and contradictory advice from doctors.
"We had a surgeon tell us that she was just going to be an intelligent vegetable at best … there is no way there is going to be any hope," she said. "The other doctors said there was so much swelling, they didn't know what kind of damage had been done. "
MacBride said her mom had always been clear about her wishes.
"She always said if I can't take care of myself, don't bother."
MacBride said her family came to the consensus and they "prepared to say good-bye.
"Then the next day, we had another doctor pleading with us, saying that it was premature. It's a good thing we did … within a couple weeks after that she was able to move her left side. It was little things here and there that were promising. Things they told us that in a couple months we might see, we were seeing in four days. Every four days, things were drastically changing."
As the improvements continued, MacBride's dad went in for a doctor's appointment.
"It had only been two weeks in total that mom had been at the hospital, and he finds out he has colon cancer," she said. "He was very a matter of fact about it, but all he cared about was that he needed to see my mom every day. The doctor told him, 'You have to get treatment.' He told him, 'You're going to be no good to Cindy if you're dead.'"
MacBride said her mom has been moved from the ICU to a rehabilitation department in Windsor, and is constantly showing signs of improvement.
"It has been leaps and bounds better, but it is still is scary," she said. "She's got paralysis on the right side. She can kind of talk, it affects her speech … she still can't have food. I hear my mom's sense of humour, but it's different, she sounds very groggy and her attention span is very short. Her memory is there … except she doesn't remember (my brother and I) being there."
MacBride said her dad has had surgery to remove the majority of his colon, and is showing signs of recovery.
"He insists on going to see my mother every day," she said. "He's lost right now. She is his best friend and love of his life."
Prior to any of the recent health events for the Galls, MacBride said her dad has been on disability for back and neck problems, and with her mom remaining in Windsor, finances are becoming an issue.
"My parents have never asked for anything," she said.
The Cindy Gall Trust Fund has been set up for anyone wishing to support the local family. Donations can be made online at http://www.gofundme.com/hopeforcindy or they can go to any Scotiabank and donate directly with the following information: branch No. 002, transit No. 52332 and account No. 0226025.
You can also follow Cindy Gall's progress online by liking the page on Facebook, https://www.facebook.com/Hope.for.Cindy.Gall.