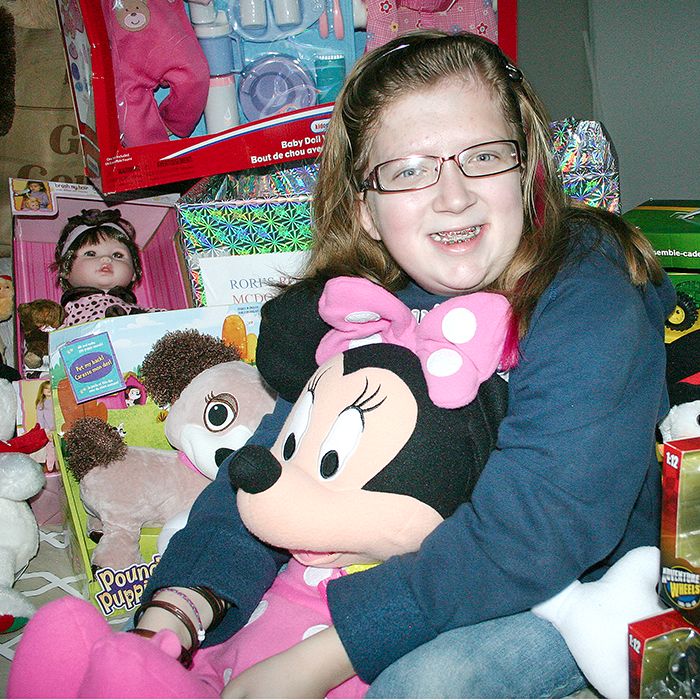 A Wallaceburg girl is not going to corral any reindeer, or guide a sleigh around the globe this Christmas season, however, she will be playing the part of Santa for some children at the Ronald McDonald house.
Rori Bennett, 9, launched a toy drive recently and she managed to gather up about 50 toys to donate to the London facility, which has helped her and her family throughout the years.
"Nobody wants to be in the hospital over the Christmas season," she said. "When I was, I was upset. It brightened up my day when they gave me something, to kind of celebrate. I wanted to share that with everyone. I wanted them to be comforted. I'd like to see the kids have a smile. I had a smile when I got something, and I want them to feel the same way."
Rori, who attends Holy Family Catholic School, decided on her birthday back in October she wanted to do this toy drive and she sought out donations from people in the Wallaceburg community.
"I wanted to make sure that they got to have the joy that I had when I was in the Ronald McDonald house over my fifth birthday," she said. "They gave me a doll because of the way I had to spend my birthday. When I was a baby I had to stay in there and I had nothing. They gave me everything, my sleepers, my food, my diapers. I wanted to make sure the little babies had stuff and the little kids had stuff."
Rori said her parents Kim and Joel both benefitted from the Ronald McDonald house, with everything from accommodations to a simple cup of coffee.
Rori said she's thrilled with the community support and happy with the number of toys she gathered.
"If the house is full, I'm hoping we can give every kid that is in over the Christmas season a chance to have a toy," she said. "It made me feel like somebody was thinking of me, somebody was caring about me. I want them to feel the same way, I want them to feel that somebody that they probably don't even know is caring about them."
Rori and her family are set to drop off the toys on Dec. 17.
Comments
comments