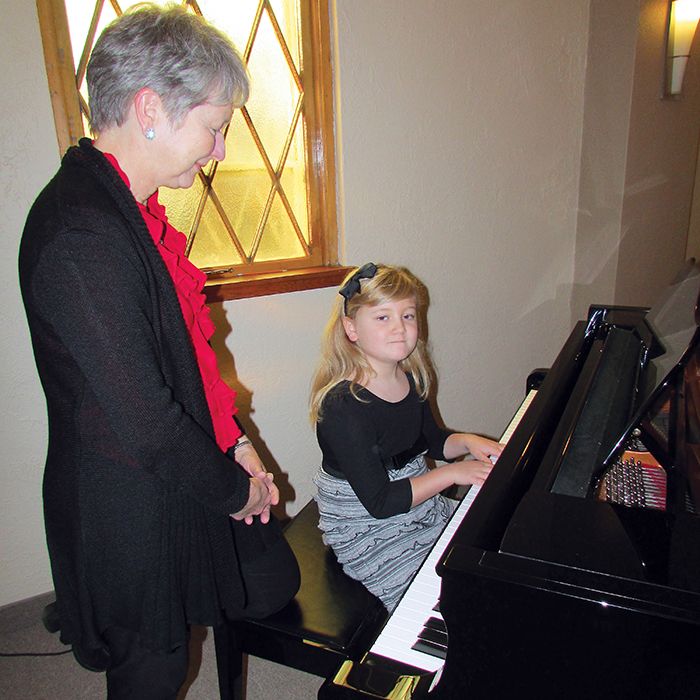 Pre-Grade 1 piano student Olivia Stone prepares to play Nov. 23 for adjudicator and Canadian composer Joanne Bender from Woodstock at the Christian Reform Church in Chatham, as part of Canada Music Week.
Area music teachers organized the event, "A Contemporary Showcase," to allow students to learn and play the music of Canadian composers such as Bender, who have published music workbooks for students, according to organizer Alice Vanstempwoort.
About 70 students and eight area piano teachers participated in the one-day event.
Comments
comments