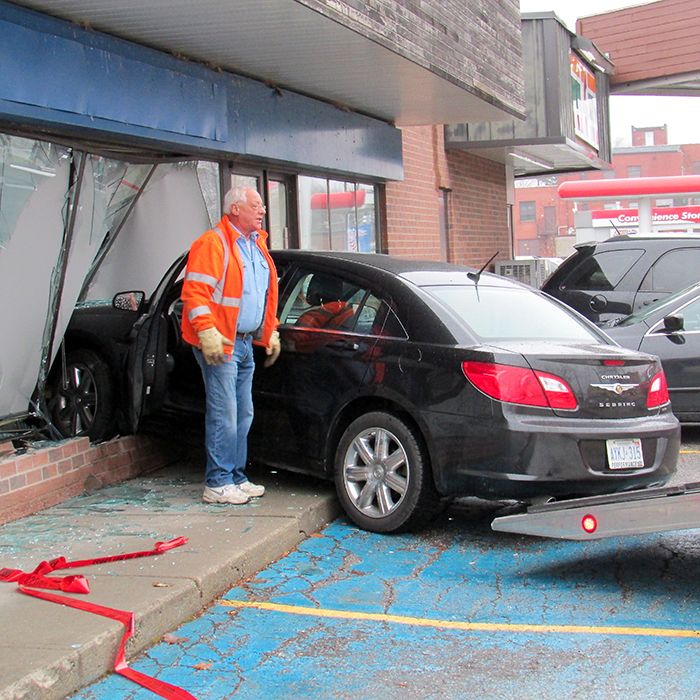 Chatham-Kent police say no one was injured when a late-model Chrysler Sebring hopped a sidewalk and plowed into a vacant storefront at the 7-Eleven plaza at the corner of Grand Avenue and St. Clair Street Friday morning.
Police say the accident appears to be the result of a medical condition, for which the driver was transported to hospital.
Hairstylists next door at Borics Hair Care said they didn't hear a thing when the accident occurred.
Chatham Towing personnel worked quickly in the cool drizzle to pull the car from the building and remove it from the scene.
Comments
comments