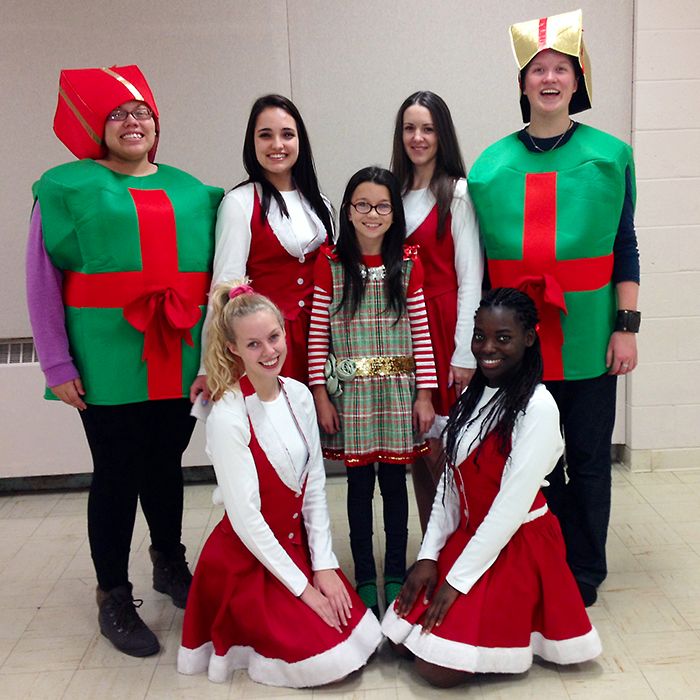 The world premiere of the locally written and produced musical, "The Littlest Rockette," is set to take place in Chatham.
It will be the first time in its 35-year history that Theatre Kent is producing a full-length musical as part of its regular season.
"It's exciting," said Jenne Wason, who wrote the musical alongside composer Joseph Benoit. "I've had the idea for a long time, but finally found the time to write it. I've always wanted to write a Christmas show."
Wason said The Littlest Rockette tells the story of a North Pole Elf named Flakie, who heads off to New York City to pursue her dreams of becoming a Radio City Rockette. Flakie faces a giant hurdle along the way – her "not-so-giant stature," Wason said.
"I've included some of my experiences in New York City in it as well," she said. "It will be entertaining for the whole family."
This is also the first time Wason has worked with Benoit on a musical before.
"I knew what I wanted the music to do in the various scenes … he was able to make it happen," she said.
Wason said the cast, which features a lot of children who play the elves, has been working hard in preparation.
"There have been a few script changes made on the fly," she said. "Everything has been going great, although it is stressful to pull it all together."
The Littlest Rockette plays for one weekend only from Nov. 21 to 23 at 8 p.m. at the Kiwanis Theatre. There will be one matinee show at 1 p.m. on the Saturday. There will also be a performance for schools on Thursday.
For tickets call 519-354-8338, drop by the Chatham Cultural Centre Box Office at 75 William St. N. in Chatham or log on to www.cktickets.com.