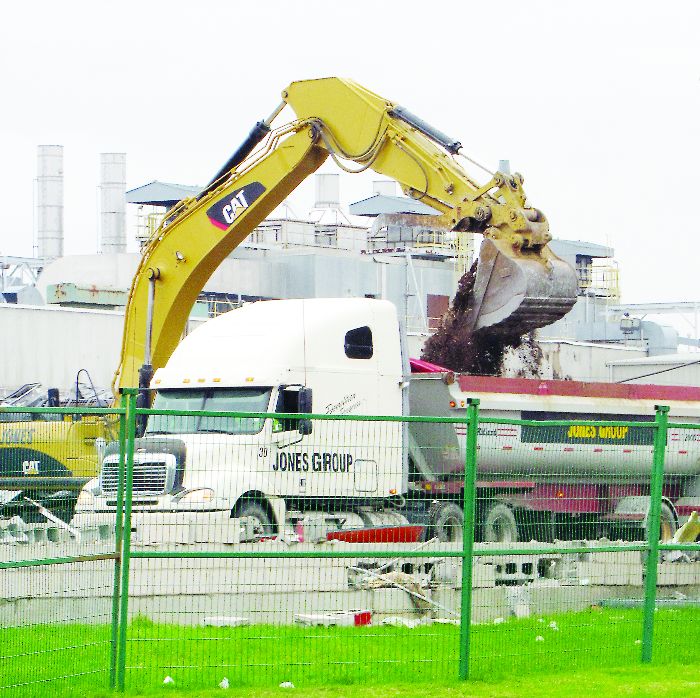 Once the scene of heavy truck manufacturing, twisted metal and demolition crews now dominate the landscape of the Navistar plant in Chatham.
The demolition by Jones Group Inc. of Amherstburg started in early October.
"They did some pre-demolition work, probably during that first week in October. The physical tear down began mid-October," said Steve Schrier, a Navistar spokesman from Chicago. "We anticipate the demolition will be complete by the February time frame."
The demolition comes 65 years after International Harvester opened the plant on Richmond St. in 1948.
In 2011, the company announced its plans to close the plant.
It had been idled since June 2009 after the company and the employees failed to reach a collective bargaining agreement.
In addition to the demolition work, the site is also marked by bright yellow signs advertising an auction on Nov. 16.
The remaining contents from the Navistar plant, along with items from other manufacturing plants, are going up on the block.
The list is posted on the auctioneer's website, www.petercrumpauctions.com.
Navistar coming down
Comments
comments