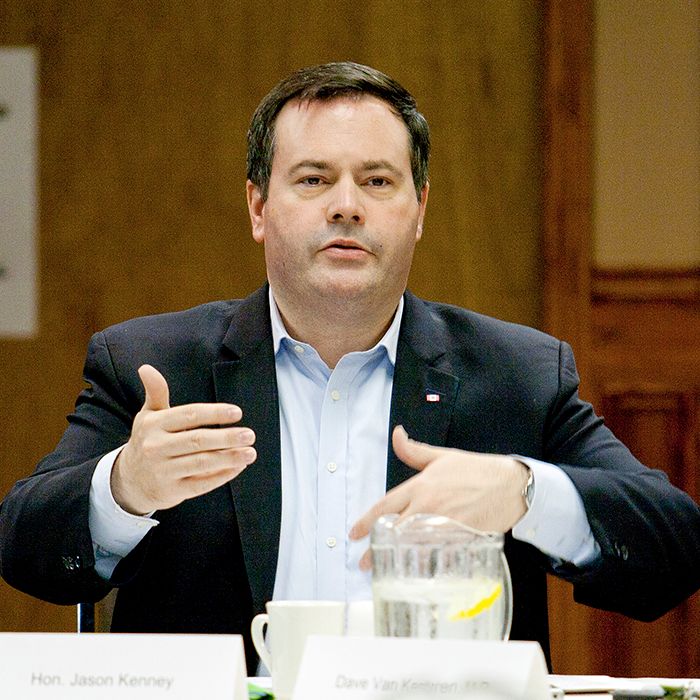 Jason Kenney sat down with local business owners and municipal staff recently to listen to their concerns regarding the skills shortage plaguing the country.
Kenney, minister of employment and social development, said he is working with Canadians to try to find a way to solve the problem of too many unemployed citizens in an economy that has too many unoccupied jobs.
Following the discussion, Kenney gave a speech to more than 200 attendees at a Club Lentinas luncheon sponsored by the Chatham-Kent Chamber of Commerce and Chatham-Kent Essex MP Dave Van Kesteren's office. Kenney outlined the changes that need to be put in place to get back on track and fill in the missing gaps in the skills spectrum.
"One of the real problems is we have a lot of under-employed people with the appropriate training who could be more productive in our local economy here," said Kenney.
Chatham-Kent, known for having a healthy agricultural and manufacturing industry, saw dramatic changes over the last couple decades before many other cities felt the full effects of globalization.
Today, Southwestern Ontario has seen a loss of more than 300,000 manufacturing jobs with a national 13% rate of youth unemployment, Kenney said.
He outlined the need to reform the immigration system to retain ideal immigrants and develop a welcoming attitude.
With some highly educated newcomers unable to use their full education in Canada, most resort to low experience jobs to support themselves, something that does not make sense in the current economy, Kenney said.
"Why were we taking engineers and doctors from other countries so they could come here to become taxi drivers in Toronto and Vancouver," asked the minister.
Kenney said all levels of government need to work together to rethink the educational and training systems to ensure Canadians are better prepared for the future's economy.
However, a solution to the skills gap involves more than reforms of just regulations. Kenney says a change of mentality is needed to alter the devaluation of manual work.
"We've created this false idea that people can only reach their potential is they get a professional education, which is false," said Kenney.
Informing youth of trade opportunities and bring back vocational training in high schools is key.
Lastly, Kenney said the government must empower local employers to select prospective employees and have more of a hand in the training process.
The proposed Canada Job Grant would allow employers and the federal and provincial governments, each paying a third of the cost for in-demand training, leading to a prospective number of Canadians able to access the grant each year.
"The way this program would work, an employer would say, 'I know this young person has the right character and aptitude to work in my shop. I will guarantee them a job in my shop for at least a year if they take this training course and what's more, I will put in a portion, about a third of the training cost,'" Kenney explained.