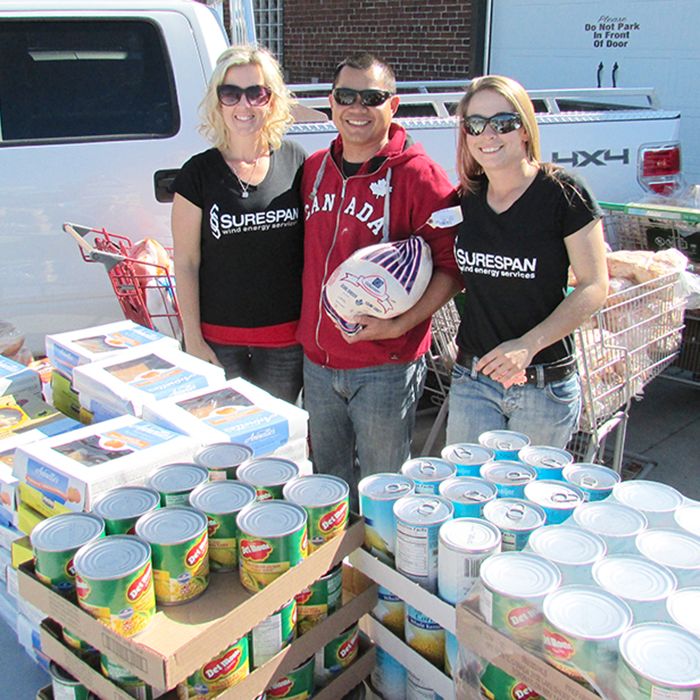 From left, Jaime Emrich, Meng Ngoy and Jaime Martin of Surespan Wind Energy Services handed out full turkey dinners to 65 families in need Thursday at Outreach for Hunger in Chatham.
The donation is part of the Surespan Cares Program, Emrich said.
"This was all done through employee donations and fundraising," she said.
Surespan personnel are in Chatham-Kent erecting turbines for South Kent Wind.
Sheri Swan of Outreach said the dinners are really appreciated.
"An awful lot of people would go without if they (Surespan) didn't do this."
Comments
comments