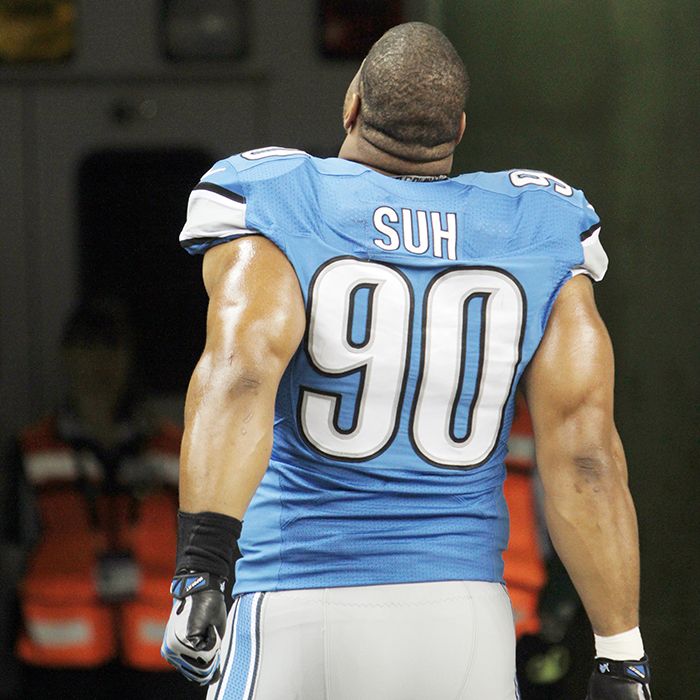 With so much going on this past weekend in Chatham-Kent, this column could easily be about the Simply Queen concert, the Runway Gala, or HallowSmash.
Except, I didn't attend any of these. No, other plans were in the works instead.
I was told to keep the weekend open, so I did. Finally, on Saturday evening I got the news: Rather than having my football-fiend nephew come over for another man-cave day, we were hitting the road to Detroit to catch the Detroit Lions hosting the Chicago Bears!
The lad and his parents opted to give me a birthday/Christmas combo a little/lot early. So, we headed to the Motor City Sunday morning, undaunted by the drizzle. The ladies dropped off the men near Ford Field. We went to the game while they motored off to do some shopping.
Detroit, an odd city when it comes to the sporadic tailgating in the patchwork of parking lots, was nonetheless in high spirits as the 3-0 Bears came to town to face the 2-1 Lions; a divisional match between two squads off to hot starts.
The nephew, as mentioned previously in this column, is a Bears fan. His dad is indifferent, while I'm a Raiders fan. But after 24 years married to a Lions fan, I admit I do regularly cheer for the near-home team.
As we walked into the stadium – a first-time visit for all three of us – I pointed to the ramps leading to the upper levels.
"That's probably the quickest way to our seats," I suggested. My brother-in-law, in "innocent" conversation a few weeks earlier, had asked if it was better to be a little higher up near midfield to watch a game live or right near the action towards one end of the field. I told him the higher-up midfield tickets were the way to go.
The only problem, if you want to call it that, is the bro-law thinks being a mere 30 rows up constitutes "way back."
He broke the news to me, and I'm sure I briefly had a rather dumbfounded look on my face.
That look returned when we got to our seats. My nephew, sitting in between us, literally had a seat right on the 50-yard line.
Suh-weet!
A quick trip to the concessions and more than a few bucks later, we were armed with pizza, a massive vat of popcorn, a couple of souvenir soda cups, and my lone beer of the day.
The nephew was been warned that Lions fans would likely surround him, so he should keep the trash talking to a minimum. But with Bears fans in front, to the right, and scattered around where we sat, he knew he could at least get fired up for his team.
I also warned him it would be loud – in favour of the Lions. But I don't think he and his father were ready for just how loud it got when the Lions were on defence.
That didn't stop the Chatham-Kent Cougar who was sitting beside me from getting loud as well – at least while the Bears were in the game. I don't think even his father ever heard him scream as loud as he did when Bears runningback Matt Forte tore off a long touchdown run early in the game.
But then the Lions rattled off 24 points in about three-and-a-half minutes. That silenced most Bears fans, including the little dude beside me.
But he stuck it out for the rest of the game, as we stayed right to the end. He even had a few big cheers left in him as the Bears tried for a late rally.
I looked over at him at game's end, and he sat there, dejected. What I saw wasn't a sad kid, but rather a budding football fanatic. He was living, and dying, on the field with his team.
Once the lad understands that there will be losses, even at games he attends (and especially on the road in a very hostile, very loud place such as Detroit), he'll be much better off.
I told him that, as a Raiders fan, I haven't had much to cheer about for a decade. Yet I remain a fan of the silver and black. That's what real fans do – remain loyal. The members of the fickle bandwagon brigade aren't worth calling fans, as their loyalty swings in the breeze from gusts of success.
I'm pretty sure my nephew will remain loyal. He's like that. And if he falters, I just might have to pull out a few "Da Bears" skits from the Saturday Night Live vault to get him back on track.
Comments
comments