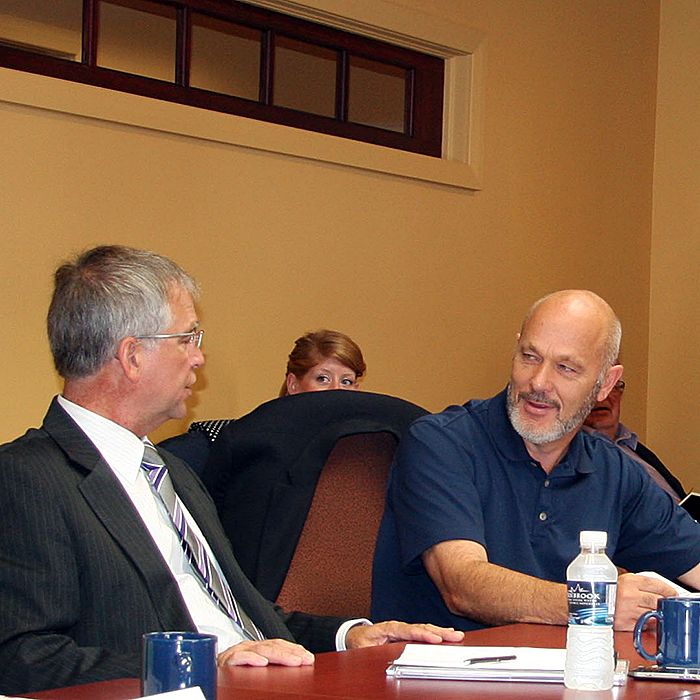 Saying "Ontario needs help" federal minister Gary Goodyear toured Chatham-Kent today to discuss a $920-million, five-year federal economic stimulus program for the province.
Goodyear, minister of state for the Federal Economic Development Agency for Southern Ontario, met with a group of local business owners and others in Chatham this morning to seek input in how best to use the funds.
"Local input is vitally important in making sure we use the funds wisely," Goodyear said.
The minister said one of the keys to reviving Ontario's economy is to correct a "skills mismatch" between what employers need and what the education system is providing.
The speed at which the global economic climate shifts means government needs to be more responsive than in the past.
"By involving those who need the programs at the grass-roots level, we can getting a better understanding of what we need to do." he said.
The minister said he doesn't want to pre-judge what form the initiatives will take but expects that programs that meet the needs of Chatham-Kent will have a ripple effect across the region and province.
"If I hear the same thing 20 times in 20 areas, it just reinforces the strength of the message," he said.
Goodyear was invited here by Chatham-Kent-Essex MP Dave Van Kesteren, who said the minister is one of the hardest-working MPs in Ottawa. "Gary gets things done," Van Kesteren said.
While in Chatham-Kent, Goodyear was to tour GreenField Ethanol, which received $50,000 in funding to upgrade production processes and the Guelph University Ridgetown campus, which received $2.6 million for its bio digester, which creates renewable energy and serves as a research and training facility.
Comments
comments
« Peewee Cyclones fall to Hamilton 3-2 Things are downside up in C-K »