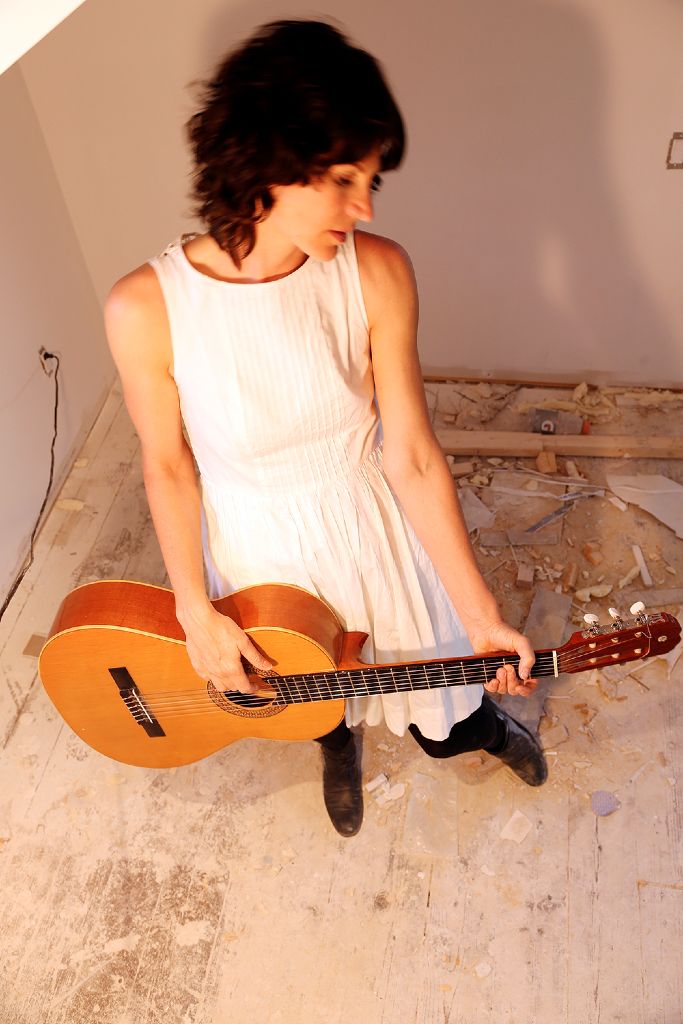 British Columbia singer-songwriter Lily Frost is set to perform at Left Wing Art Gallery and Tattoo Parlour on Sept. 7 at 8 p.m.
We caught up with Frost, who tells us what to expect when she comes to Chatham.
"What I'm doing these days is mixing all my records into one show," she said. "A couple records back, I put out a swing record; it's like western swing, so it was kind of a cross between Billie Holiday and Hank Williams. So I'm incorporated that into my show with the use of banjo and possibly a lap steel player.
"For Chatham, it will be me and Jay Ball, from Hopeful Monster. He plays beautiful Wurlitzer. He'll help me with some of the beats. I'm playing my guitar on all the songs, he'll help me with some keyboards, and beat boxes as well."
Frost said her songs and shows are "very lyrical.
"There are a lot of ideas in the songs. There is a tune called 'Grenade,' which is the silent bomb that has dropped when you're around a passive-aggressive person.
"There is a tune by Billie Holiday that is called 'Swing Brother, Swing,' which is just upbeat, and darker sort of hillbilly country stuff. And some heartfelt tunes such as 'Do What You Love' and the money will follow, which is sort of like a message I was trying to relay to my children, but also to my brother and to people that feel like they have to do what they hate to get the money to do what they want to do.
"The idea is to do what you love and then the money will come. You have to be patient and take the hit at the beginning, but it will pan out because you're going to love it, you're going to do your best job, you're going to be inspired and it will pan out.
"Where the other way around, you kind of waste your life, you'll be too old to enjoy it anyway. That's what I think, I don't know if I'm right; we'll see."
Frost added she's excited to play the intimate setting of Left Wing.
"I really like connecting with the audience with eye contact, some of it is upbeat," she said. "It won't be a dancing kind of show, unless people are really daring. It will be a nice night."
Frost said playing events like Indiefest is always a great and rewarding experience.
"It's really amazing to be able to be understood as a performer. When you have the connection with the audience, it's everything," she said. "I've played shows to the wrong crowd and basically just feel like 'what am I doing with my life?' I played the Ottawa Jazz and Blues Fest, which isn't jazz and blues – it's everything. I was on the Black Sheep stage, which was amazing.
"All of the people that go to The Black Sheep Inn in Wakefield came out and so they are kind of left of centre, a little bit more curious about different perspectives, they are not just going to want to hear Four On The Floor and John Cougar Mellancamp or something like that, they want something different, they're more open-minded.
Frost added: "When you have something like Indiefest or alternative festivals, it's amazing. They're already prepared to have a different experience. You don't have to lube them up for it and spend so much time getting them to the point where they are on your wavelength, you start right away. I love it. I love playing shows like that for sure. It's great to play for your peers, it's great to play for people who would be your friends anyway."
Tickets to the Sept. 7 show are $20 at the door.
Comments
comments