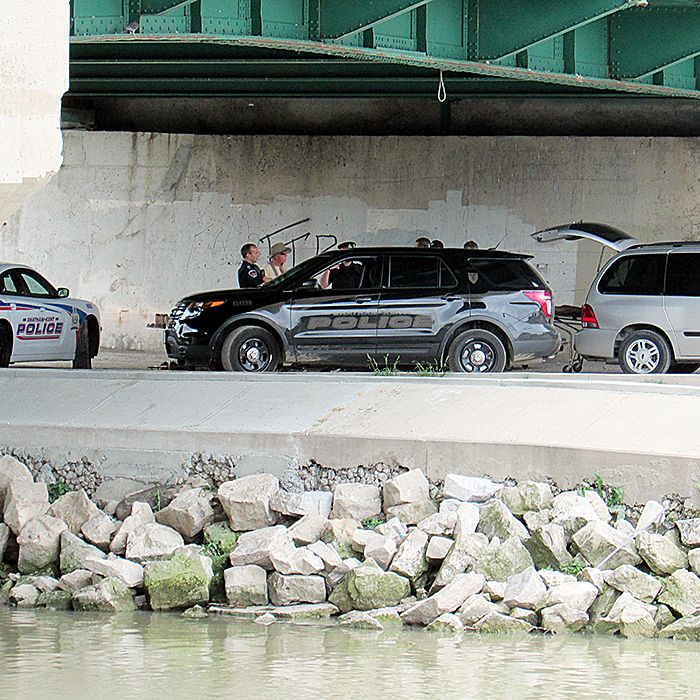 Chatham-Kent police pulled a body from the Thames River in Chatham Saturday morning.
Police say they received a call reporting a body in the river about 9 a.m.
The Criminal Investigation Unit is investigating.
Police refused to release any other details, including gender or age. According to previously published reports, witnesses say it was a woman.
Police say the body was discovered just upriver from the Fifth Street Bridge, near where McGregor Creek flows into the Thames.
The bridge, as well as Simcoe Lane on the south side of the river, was cordoned off all morning.
Anyone that has information is asked to contact Detective Terry Marchand at 519-436-6655. Anonymous callers may call Crime Stoppers at 1-800-222-TIPS (8477) and may be eligible for a cash reward.
More details as they become available.