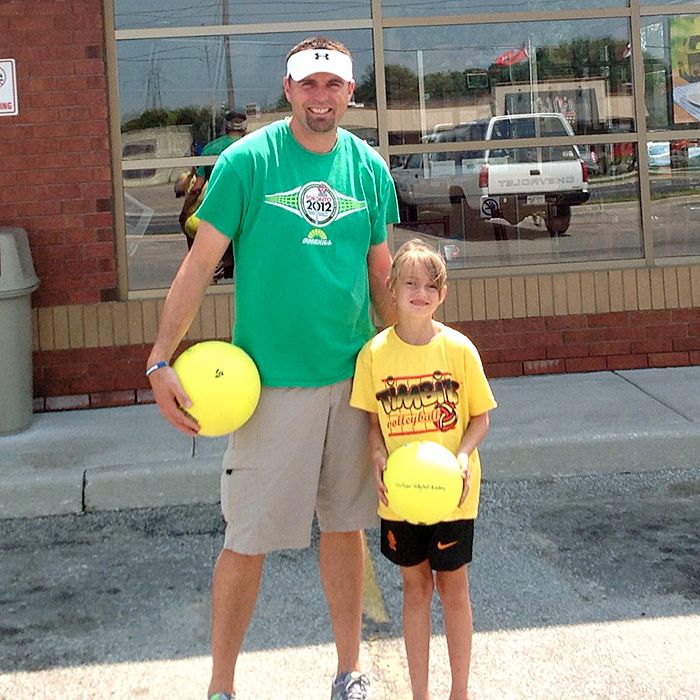 For parents looking to enroll their young children in sports this fall, hockey won't be the only sport teaching Chatham-Kent youth valuable skills and providing physical activity opportunities.
Veteran coach and teacher Jeff Phaneuf of Chatham, along with several other dedicated volunteer coaches, will be running the Chatham Volleyball Academy, sponsored by Tim Hortons this fall, for local youth aged five to nine.
"Volleyball is a great sport," said Phaneuf, who coaches at UCC, as well as for the Chatham Ballhawks volleyball organization. "Many young athletes are driven away from it because of the inability to master the skills needed to keep a rally going. They see volleyball as boring because rallies never last at the younger level. I can't think of another game where the most important element in the game must be in constant motion. When skills can be developed early, it is impressive what the game looks and feels like."
The Chatham Volleyball Academy's Timbits volleyball program is a learn-to-play volleyball program for girls and boys. This grassroots volleyball program aims to emphasize the FUNdamentals of the game, stressing the importance of fun in a non-competitive environment.
According to Phaneuf, he and his wife Laurie, who will also coach at the academy, got the idea to start a youth skills program in Chatham after coaching the Ballhawks and watching other successful communities who have young age programs in place.
After taking his daughter to a program in London, Phaneuf decided it was time to bring the concept to Chatham-Kent children.
"My hope is that the benefits will be long lasting. I hope to open the eyes of those little athletes to show them what they are capable of," he said. "Hopefully down the road it provides our youth with another choice for athletics as volleyball is game that you can play for life."
Phaneuf praised a team of volunteers for getting the program off the ground, including Chatham's Adam Kaminski, a member of Canada's National Men's Volleyball team. Kaminski also believes in the value of the program.
"Chatham's Timbit Volleyball Academy is a great way to get kids involved in volleyball at a young age by teaching them the skills and fundamentals of the game in a fun and non-competitive atmosphere," Kaminski said.
Registration can be done online at the Chatham Volleyball Academy or on the academy's Facebook page.
Comments
comments