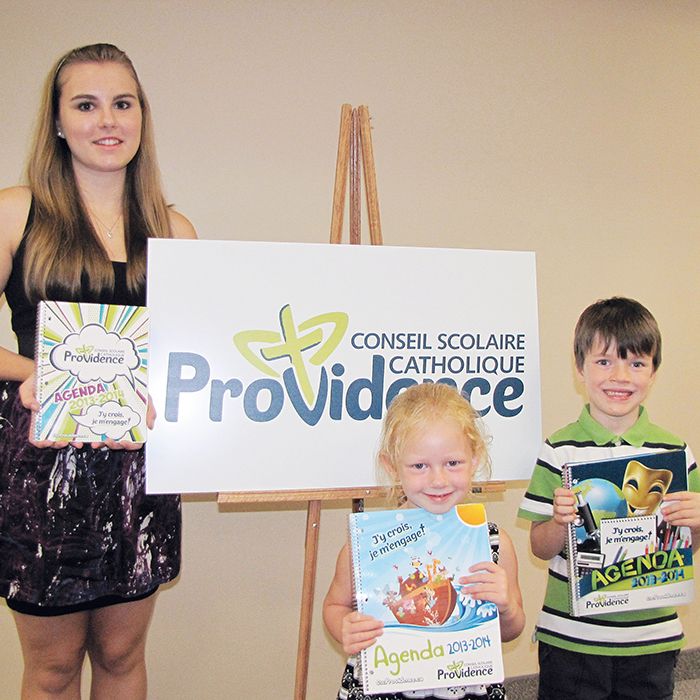 The French catholic school board is sporting a new name and logo.
The board will now be known as Conseil scolaire catholique Providence.
The new name was unveiled Monday at several board offices, including the one at Pain Court.
Speaking from the board's main office in Windsor over the Internet, Joseph Picard, director of education, said the new name and logo reflect the desire of staff, students and parents to modernize and simplify the identity of the school board.
Mary-Anne Shymanski, principal of École secondaire de Pain Court, said the meaning of Providence – foreseeing the guidance of God – is a good fit for the catholic board.
"We realize that we are in an English community as well, so with 'Providence' people will be able to say it in both languages and identify who we are," added Shymanski.
The previous name was Conseil scolaire de district des écoles catholiques du Sud-Ouest.
She noted that dropping the "Sud-Ouest" or "South West" makes the name more inclusive because the board also has schools in Woodstock and Owen Sound.
The board started searching for a new name and identity in February when it launched a consultation process with its school communities.
School principals saw it for the first time at their retreat last week.
"Everybody seems quite happy. I think it works," said Shymanski.
Comments
comments