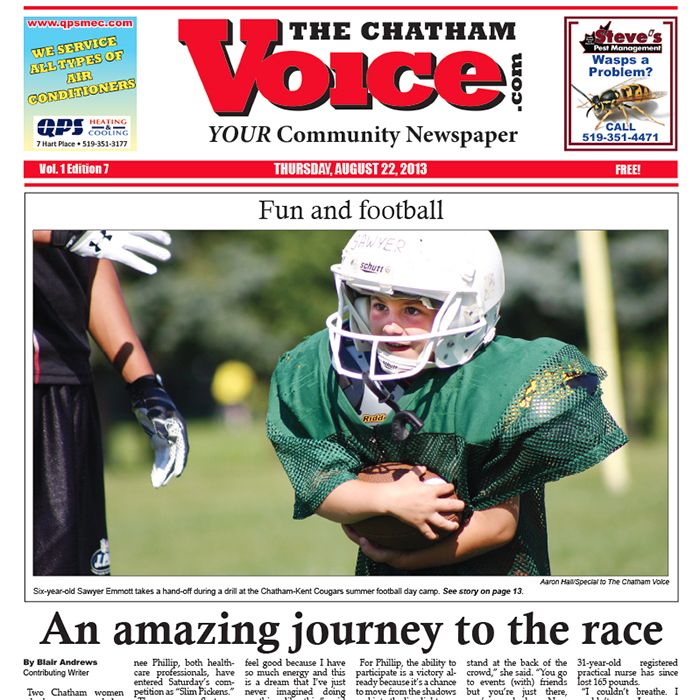 Responding to a multitude of requests, The Chatham Voice is now available at select locations outside Chatham.
Wallaceburg residents can pick us up at Shoppers Drug Mart , 30 McNaughton Ave., or Syd Rivers Meeting Place, 750 James St.
In Blenheim, The Voice is available in the Municipal Service Centre, 35 Talbot St. W., and at Community Futures Development Corporation of Chatham-Kent, 245 Marlborough St. N.
For readers in Dresden, please stop by the JMHI office at 347 St. George St. S.
JMHI also has papers in its Bothwell office at 335 Main St.
Folks in Thamesville can grab their copy of The Voice at Mac's Convenience, 25 Victoria St. at the four corners.
The Chatham Voice would like to thank the host businesses for their support.