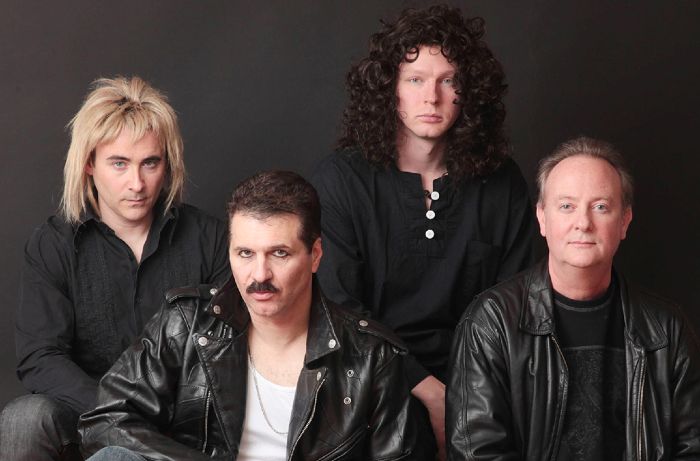 The children are the champions, when it comes to a concert at the Capitol Theatre Sept. 28.
That's when Simply Queen takes to the stage, an event that has Children's Treatment Centre Foundation of Chatham-Kent spokesperson Candice Jeffrey excited.
First off, she's a Queen fan.
"Bicycle Race, that's my favourite Queen song," she said.
Plus, all proceeds from the show go to the centre's CK Kids Can't Wait Urgent Needs Campaign.
Jeffrey said the band is fronted by a familiar face, Rick Rock, who played the role of Freddie Mercury for another Queen tribute that rolled through town in 2011 to play another benefit concert for the treatment centre.
Jeffrey said as good as that show was, the musicians behind Rock this time around are even better.
"The band members were all hand picked by (Queen guitarist) Brian May for the "We Will Rock You" musical.
"They are all guys who have lived and breathed Queen music for a while," Jeffrey said.
She added the band delves deep into Queen's discography.
"They cover all the songs, not just the hits," Jeffrey said.
The tribute band may have a tough opening act to follow, as the Children's Treatment Centre dance group will put on a blacklight puppet show to "Bohemian Rhapsody" to open the night.
Jeffrey said treatment centre foundation board member Darrin Canniff is the mastermind behind the concert. He also developed the 2011-12 Pattern Energy Concert for the Kids series at the theatre.
Showtime is 8 p.m. Sept. 28. Tickets start at $19 and can be obtained through CKTickets.com.
Jeffry said there's also a pre-concert party at the theatre for an additional price. Participants must have tickets to the show, and can call Jeffrey at 519-354-0520 to purchase tickets to the pre-party.