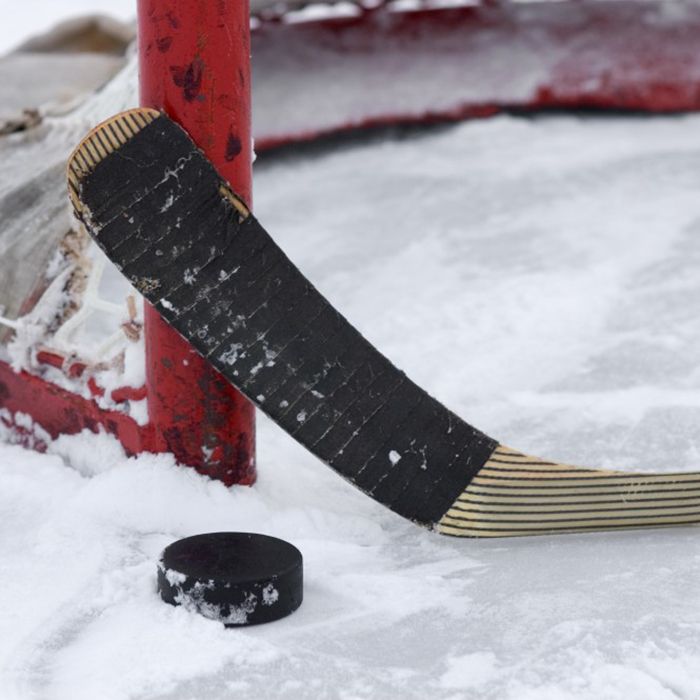 Chatham has hosted several European minor and junior hockey teams over the years.
Next Monday, however, will be the first visit for a Russian team.
The Chatham-Kent 'AAA' Minor Midget Cyclones host the St. Petersburg Lokomotiv in an exhibition game on Monday, Aug. 26. Game-time is 7:35 p.m. at Memorial Arena.
The Russian team is on a North American tour, mainly playing games in Michigan along with games in Windsor and Sarnia as well as Chatham.
"We thought it would be quite unique to play a team from Russia, kids don't get this opportunity very often," said Cyclones' head coach Ken Gagner.
"We're not sure how talented this team will be or how stacked they are, but we know they'll be good."
Gagner, a Chatham native who played in the OHL with the Brantford Alexanders and the Hamilton Steelhawks plus university hockey at Windsor, said the game will also be an important showcase for his draft-eligible players against a formidable opponent.
"This is an exciting year for them," Gagner said of his team, consisting of players born in 1998.
"We have three or four kids who are already being seriously looked at (by OHL scouts) and it wouldn't surprise me if we have more kids get looks … this is a good hockey team with a lot of potential.
"We had an exhibition game last week in Windsor and had four OHL scouts and two NHL agents," he said.
Last year's edition of the Minor Midget Cyclones saw four players selected in the OHL priority draft – left-winger Drew Marlatt of Chatham by the Windsor Spitfires, centre James McEwan of Chatham by the Guelph Storm, goalie Brendan Johnston of Port Lambton by the Spits and defenceman Mike Zottl of Sarnia by the Mississauga Steelheads.
This is Gagner's third year with this group, guiding them to the Alliance championship finals in 2012 as Minor Bantams and to the consolation final round this past spring as Major Bantams.
The club is predominately home grown with 12 of 18 players hailing from Chatham-Kent.
Goaltender Joseph Raaymakers, who was one of six goaltenders selected for last week's Allstate All-Canadians Mentorship Camp in Mississauga, is one of five Chatham natives on the club.
Defencemen Kyle Fife and Ben Nicholls, forwards Nick Derynck and Brendon Harrogate also hail from Chatham.
Forwards Phillip Clarke (Blenheim), Nick Delyzer (Merlin), Nolan Gardiner (Tilbury), Ross Kreiger (Pain Court), Bradley Maxim (Wallaceburg) and Brady Pataki (Wallaceburg), plus defenceman Levi Tetreault (Pain Court) are the other players from Chatham-Kent.
Patrick Wright, a defencemen from Alvinston, is another returnee.
The Cyclones were able to sign five of the nine players who left the Lambton Lightning program in a mass exodus – goalie Anthony Hurtubise, defencemen Brett Barnes and Dawson Vautour, forwards Ryan Greenaway and Jarret Marks.
"We were fortunate these players became available and they'll help our team dramatically," Gagner said of the Sarnia signees.
"We'll have to find out if they can gel with the team, understand our systems and withstand the travel back and fourth from Sarnia.
"It was a tough decision and difficult to cut some kids," he added.
Under OHF mandates, tryouts are held immediately after the conclusion of the previous season, as teams must declare their rosters in the spring.
Most of these players have been on the ice all spring and summer, so playing an exhibition game at the end of August against the touring Russians isn't out of the ordinary.
"It's not uncommon for my group, especially Major Bantams and Minor Midgets," Gagner said about starting their exhibition schedule before schools re-open.
"This (minor midget) is such an important year, there's a lot of pressure on these kids. They've literally been on the ice all year round."
The Russian exhibition will be Cyclones' fourth exhibition game, as the team twice this week along with daily practices to prepare for the special night.
The Cyclones have waived an admission fee for the game but ask everyone to bring non-perishable food items for Outreach For Hunger.
Comments
comments