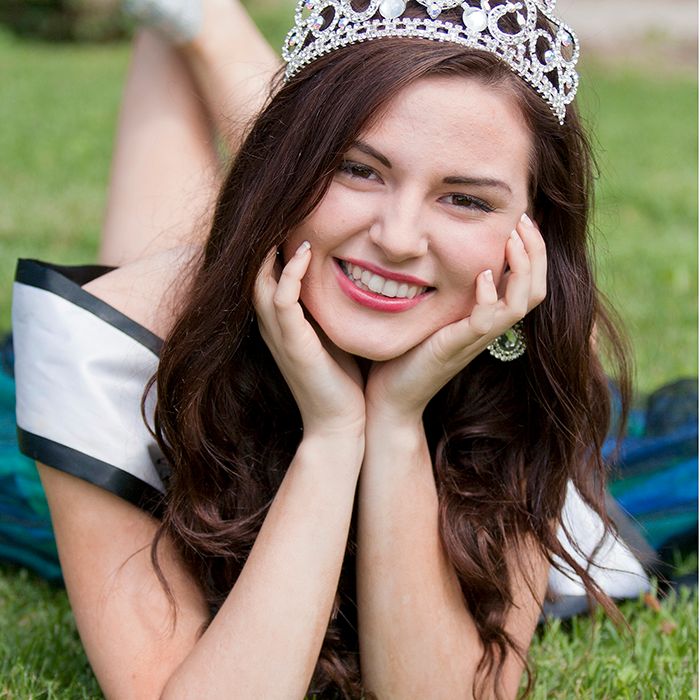 Self confidence is an issue many young girls struggle with today, but 16 year-old Melanie Renaud, also known as Miss Teen Chatham-Kent-World, is making it her mission to ensure that changes.
The teen, who placed as a top 10 finalist in the Miss Teen Canada competition this past July, said she was all too familiar with the subject until up to a year ago when, through curiosity, she decided to create a profile for the Miss Teen Ontario pageant. After receiving a call from an organizer encouraging her to confirm her application, Renaud explained to her mother why she wanted to be a participant.
"It's not like a normal beauty pageant. They raise money for charities and promote platforms," Renaud said, "It's girls trying to inspire other girls around the world."
In the last month, Renaud spent a week in Toronto with 65 competitors, not only training for the pageant, but visiting the city's landmarks and even City TV's Breakfast Television.
Those fellow crown hopefuls have become some of Renaud's closest friends, and they've inspired her.
"Everyone came from their own story," said Renaud.
"All the girls were really nice and they're like my sisters now," she added.
Thanks to her experience at the competitions, Renaud says she has transformed from a shy person to someone who can share her story.
"I was bullied as a young girl and I've really changed since then. I think I embrace myself more instead of hiding what was wrong with me," said Renaud.
Renaud's recently deceased grandfather played a big role in her decision to go ahead with the competition.
She says her greatest moments came just before her entrances on stage to promote her positive self-image and confidence platform during both her first and second pageants.
"I felt like right before I went on, my grandpa was there," said Renaud.
"That's what I really loved about it, that he was there every step of the way," she added.
The Chatham teen said her grandfather knew before the pageant, she was going through a rough time in her life and would need something to help her.
"He wanted me to be in good hands before he left this Earth," she said.
While anyone placing in the top 20 in Miss Teen Canada cannot participate in the competition again, Renaud isn't letting that limit her – she still has the opportunity to compete in the international pageant because of her top 10 placing.
Through her support of countless charities, Renaud says she can help people in her own way by speaking out and raising funds.
"That's my calling," said Renaud about her newfound direction in life.
"I'm finding my own happiness and helping others be happy too," she added.
With endless possibilities in sight, she is looking forward to tackling new opportunities.
"I feel that I can do anything I want to and follow the dreams that I have," said Renaud.
"I'm more about taking risks now and if I wanted to get into acting and singing, I'd push more for myself to do that."