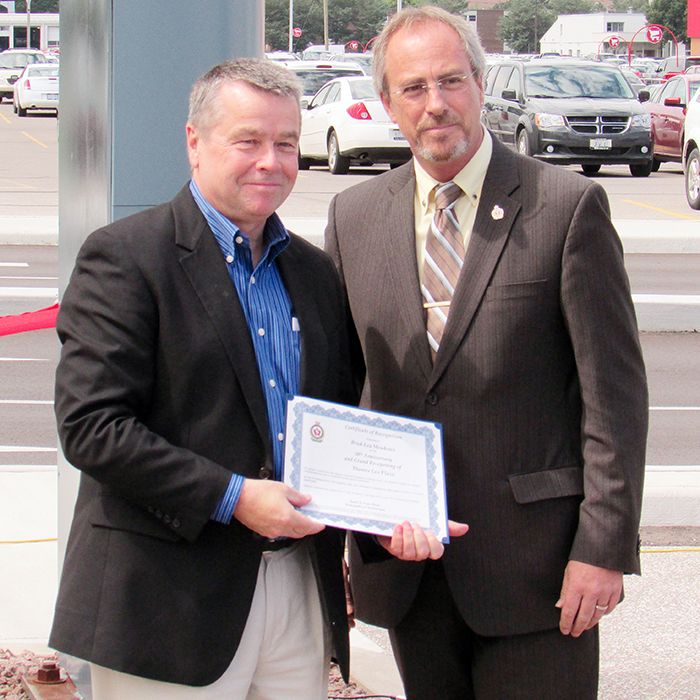 Friday's grand re-opening of Thames Lea Plaza saw more than 100 people flock to the parking lot. The adults came to hear about the renovation details, while the kids showed up to play – and dance.
As the ribbon was cut, a flash mob took over the show. A group of about 20 girls swirled, kicked and smiled to the music.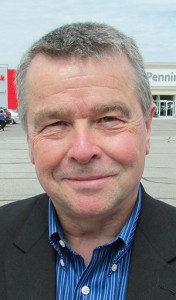 Dean Bradley, president of the mall's ownership group, Brad-Lea Meadows, was all smiles. He credited Target's decision to come to the plaza with triggering the facelift.
"Once we got Target to agree to take the Zeller's space, it just went on from there," he said. "The renovation would have been a real challenge without Target. Anchor tenants are crucial ingredients."
It took about three years from first meeting with Target officials until the grand re-opening, but the work is complete. People on hand Friday were impressed.
"Dean, your dad would be very proud," Chatham-Kent Mayor Randy Hope said. "You managed to create a new ambience on Grand Avenue."
"The design and layout of the stores are extremely customer friendly," Chatham-Kent Essex MPP Rick Nicholls said.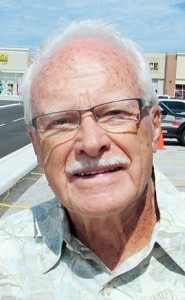 Jim Coyle is Thames Lea Plaza's senior tenant. He has owned Janie's Fashions since the mall opened in 1964 and is still involved in the business that is now mostly run by his daughter, Tracey Haddy. He loves the plaza's new look.
"It was time. It needed to be updated and they did a great job," he said. "It's quite an accomplishment for Dean."
Coyle said the Bradley family has been incredible to work with over the years. He singled out Bradley's father, John and the support he gave out in the early years.
"John Bradley gave us a lot of encouragement when we first opened," he said. "People said we were crazy for coming out here and he was so supportive."
In 1964 when the mall opened, Coyle said the land nearby was undeveloped.
"When we came here, there was nothing nearby," he said. "It was all open land. In behind, farmers used to take off wheat one year and corn the next – right up to our back door."
Today, Coyle said Janie's has built up a solid clientele through bringing in unique apparel.
"We have a lot of good, loyal customers. We really try our best to please them."