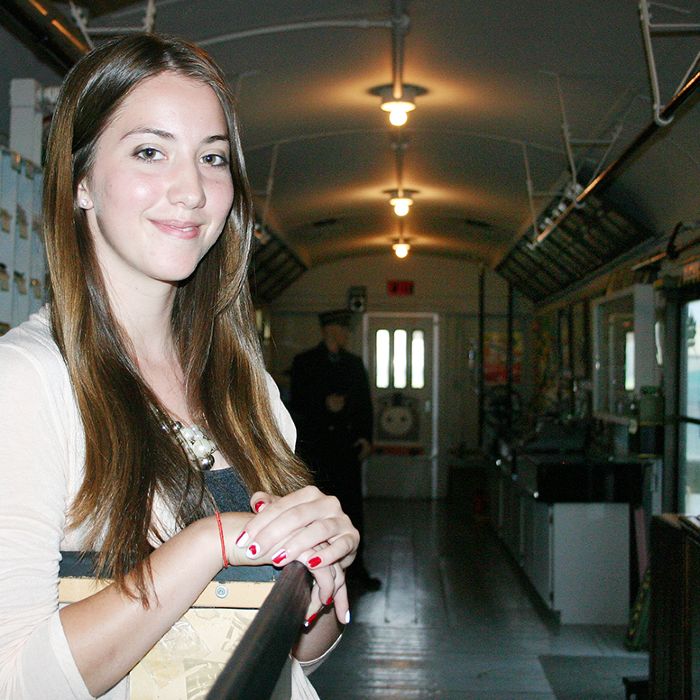 A wealth of Canadian railroad history is located directly beside the tracks it once travelled in Chatham.
The Chatham Railroad Museum is housed inside of a retired 1955 Canadian National baggage car. The car ran on the Montreal-Toronto-WIndsor corridor until it was removed from service in 1982. Today, the car is located on McLean Street, in between Queen and William Streets, in Chatham, right across from the VIA Rail train station.
Erika Broadbent, coordinator at the museum, said the old car is jam-packed with classic local train memorabilia.
"We have a lot of railroad buffs come in," said Broadbent, who is entering her third year of the child psychology program at the Windsor University. "We have a big collection of manuals, tons of books… a lot of things that you wouldn't see anymore because they are so old. Our switch, our drill, you don't see that anywhere. We have an old railroad tie that is 107 years old."
From the model trains sets to toy trains, there is a lot to keep the kids busy in the museum.
"The kids corner is the biggest thing for the children that come in," Broadbent said. "We have a telegraph… kids don't really understand Morse code before telephones. It's neat, you can go back in history in a fun kind of way."
Broadbent said people can pop in to check out the facility for free, they can arrange a tour or they will come to you.
"We do outreach tours," she said. "I will bring a good portion of stuff from the museum to someone. It's mainly for day cares, schools, libraries, retirement homes. Anybody who can't get into the museum, we'll take it to you. The museum isn't wheelchair accessible, if anyone has an interest in the railroad, we'll come right to you. We have 15 tours booked already for the summer."
Broadbent said the feedback she's received about the museum has been great in the two summers she's worked there.
"I've had people come in in and they honestly just didn't know you could come inside of it," she said. "Once they come in, we get great feedback. Kids always want to come back. Every kid adores trains."
The Chatham Railroad Museum is a non-profit organization, established in 1989. Contact the group at 519-352-3097.