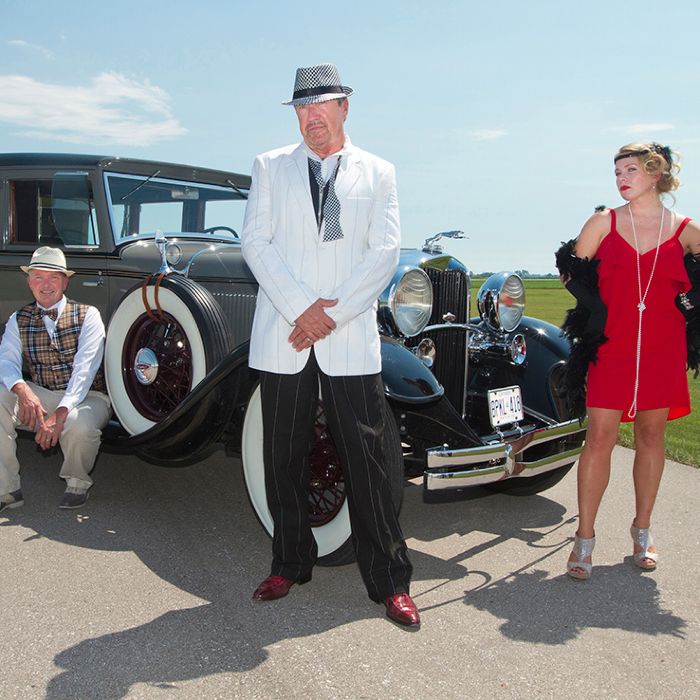 Get out your flapper dresses, curlers or bow ties if you have them – Gentry Manor is celebrating the 20's era by throwing a themed fundraiser at the Chatham-Kent Municipal Airport.
The Runway Gala event was inspired by the release of The Great Gatsby film and will take place on Saturday, September 28 and raise funds for the United Way of Chatham-Kent.
The evening, as part of the 2013 United Way campaign, will feature a themed dinner and dance for up to 350, a fashion show, photo opportunity with a variety of vintage cars and auction.
Tables of four and eight are available for larger groups, as well as singles or doubles.
United Way Chatham-Kent CEO, Karen Kirkwood-Whyte, said last year's opening event raised $62,000 and this year's goal is $100,000. The United Way helps fund 25 programs and services that reach more than 30,000 local residents.
"That is representing possibly one in three in Chatham-Kent, so that's approximately 33,000 people that benefit on an annual basis," said Kirkwood-Whyte.
Three areas of focus this year for the United Way are From Poverty to Possibility, Strong Community and All That Kids Can Be.
Kirkwood-Whyte said the United Way has received support from the municipality and already had a number of sponsorships from locals.
"I'm excited about the fact that there were so many people who stepped forward to help out with the planning committee," said Kirkwood-Whyte.
She encourages everyone to dress up in their best roaring 20's outfit and enjoy the event.
Tickets are $100 per guest and available for purchase beginning this Friday by visiting Gentry Manor or United Way of Chatham-Kent either in person or online at www.uwock.ca.