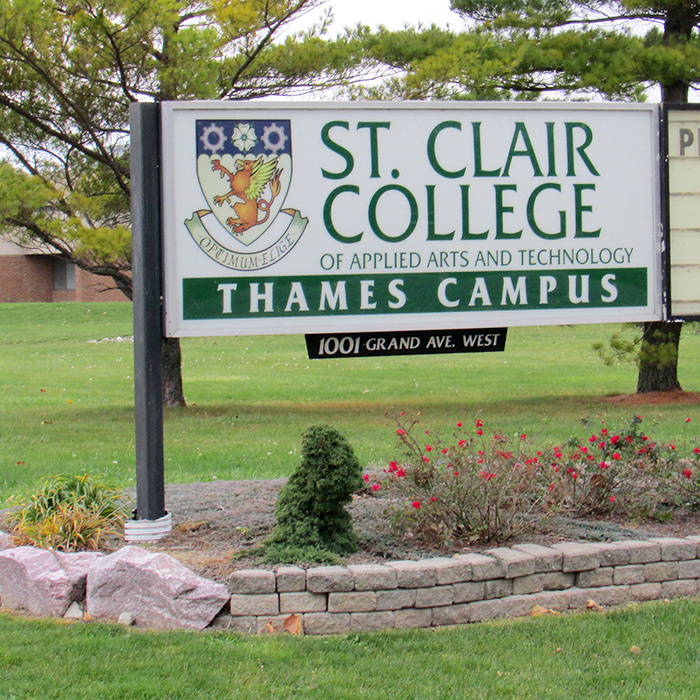 As St. Clair College celebrates its 50thyear of academic excellence in the community, it will also be celebrating another important milestone. When this year's Convocation is complete, the College will have graduated 100,000 alumni.
"The College's impact in our community and indeed around the world is being celebrated this year," Patti France, president of St. Clair College, said in a release. "This is a time when we reflect on the outstanding achievements of our alumni and celebrate their contributions to the growth and success of our region. It is also a time to congratulate our newest alumni and support them as they start a new chapter in their lives as college graduates".
As part of the Convocation ceremonies, each year, academic faculty nominate and select six graduates, recognizing them for their academic achievements as well as their contributions to extracurricular activities and involvement, which helps to round out their College experience. Thames campus recipients this year are:
President's Award: Matthew Patterson, Electrical Engineering Technician – As Thames Students Inc. President for the 2016-17 school year, Patterson was heavily involved in making the Chatham Campus an better place to be for students.
In addition to planning several student wellness events, Patterson also orchestrated a long list of initiatives benefitting the local community, including clean up days, food drives and Christmas events for families in need. While volunteering countless hours, Patterson's giving nature and positive attitude make him a model citizen and great representative for St. Clair College.  
Student Leadership Award: Jennifer Turner, Personal Support Worker – Turner has become a staple in the Chatham Personal Support Worker program. She has demonstrated compassion, caring and guidance to her fellow students, mentoring many of them as they prepared for clinical activities and placements.
Volunteering is a passion for Turner as well, having been involved in several events, including the 2nd Stroke Survival Congress at the Thames Health Centre, collection efforts for the local Women's Centre as well as giving hundreds of hours of her time to the Chatham-Kent Hospice.
Comments
comments