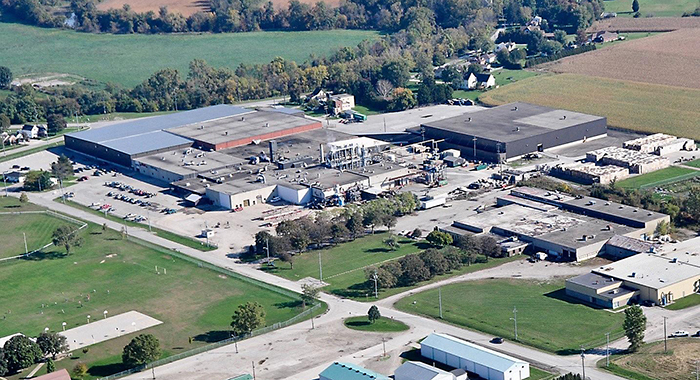 Conagra Brands is investing in its Dresden facility, allowing for increased tomato processing, along with new products. The Voice delved into the issue with Dresden operations manager Jon LeRoy to find out more about what's new for the plant.
How did the 2023 tomato season compare to other years?
A. Dresden produces the country's favourite and biggest tomato brands: Aylmer, Hunt's and now RO*TEL, so every year is busy. This year, we've seen exceptional growth since adding the RO*TEL line, installing a new evaporator and upgrading our software, which has increased our output by 25 per cent.
Q. What is the estimated tonnage of tomatoes processed annually in Dresden and how many farmers and acres does it entail?
A. This year, we're expecting to process around 140,000 tons, which come from just under 3,000 acres of tomatoes.
Q. What physical and mechanical changes are planned for the Dresden facility and when will these be incorporated?
A. The upgrades that have been implemented, and include upgraded software to streamline production and supply chain operations; a new, state-of-the-art evaporator to increase production of tomato paste ; and the addition of a RO*TEL line to support Canadian volume.
Q. What is the size of the investment?
A. This is a multi-million-dollar investment made to create more jobs, increase our capacity and ultimately meet the changing needs of our consumers, employees and those in the communities in which we live and work.
Q. What new products have been launched? How many different products does the Dresden facility provide?
A. The Dresden facility has added the RO*TEL line to support Canadian volume. RO*TEL is a beloved U.S. brand with an array of diced tomato and green chili blends that will "bring the bold" to your food. The plant also produces Aylmer and Hunt's, two of Canada's favourite tomato brands. Aylmer is celebrating its 120th anniversary this year; this Canadian treasure offers Ontario-grown tomatoes that go from field to can in just 24 hours. Hunt's: Grown, prepared and packaged in Canada, offering tomatoes at the absolute peak of freshness. Several varieties include whole, tomato sauce and tomato paste.
Q. How important is the Dresden processing plant to the Conagra brand?
A. Dresden is one of Conagra Brands largest processing facilities in Canada and has been preserving Ontario's local produce for over 75 years. The facility not only plays a critical role in Conagra Brands operations, but is a pillar in the Dresden community and surrounding area for both residents and farmers.
 Q. How many seasonal and full-time employees at the Dresden plant? What are the quantities produced (roughly)?
A. We employee approximately 425 people during the fresh pack season and produce hundreds of thousands of tomato products every year.