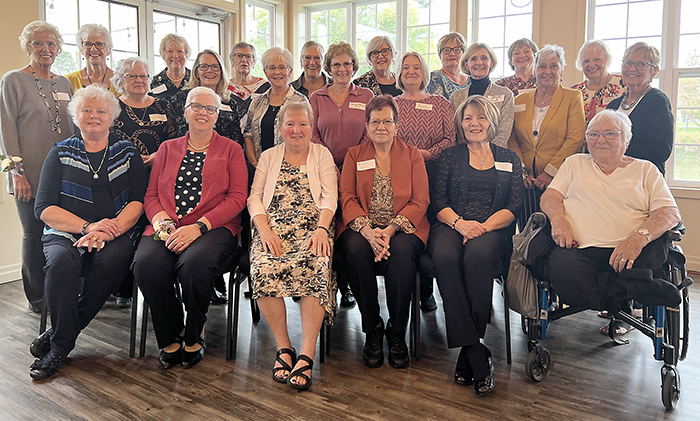 By Pam Wright
Local Journalism Initiative Reporter
In 1973, 44 young women graduated from the last nursing class at Chatham Public General Hospital.
Fifty years later, the ties that bind the group are still strong.
Reuniting every five years may explain the close connection, something the nurses have managed to do. To mark the last half century, the group recently gathered at Links of Kent to catch-up and make new memories.
All but one of the classmates have retired. Janice Spivey, 70, is still in the workforce. The Chatham native, who now lives in the Kingston area, commutes to Watertown in New York State where she works as a post anaesthesia recovery room nurse twice a month.
"I tried to retire," Spivey joked, noting she went back to work "with encouragement."
However, Spivey said she still enjoys the job she was trained to do so many years ago.
Deb Negri, who hails from Merlin, said the tight-knit group stayed close because of their shared experiences.
"Our bond is unbelievable," Negri explained. "These girls are like my sisters, they really are."
Peggy Hope of Chatham agrees, adding the bond was strengthened, as most of the young nurses lived together in residence while studying.
"We learned so much more than just nursing," Hope said. "That's why we bonded so deeply.
The class has 38 members remaining, as six have passed on.