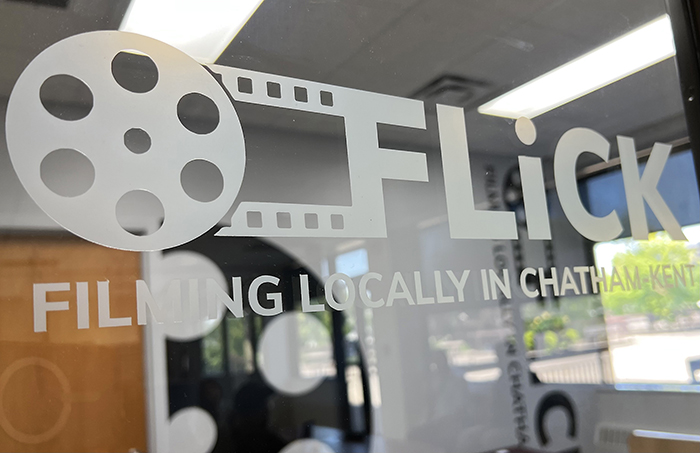 By Pam Wright
Local Journalism Initiative Reporter
Chatham-Kent has decided to roll towards attracting film and television investment to the municipality.
At the Nov. 6 meeting council voted 15-3 to hire an employee designated to pursue leads exploring the possibility of bringing big screen dollars to Chatham-Kent.
The motion, put forward by Mayor Darrin Canniff, will see an economic development officer hired for a one-year contract.  The employee will act as a liaison for the fledgling FLiCK (Filming Locally in Chatham-Kent) office. The job comes with an $80,000 wage and other paid expenses, such as a car allowance, for a total of $134,730.
The position will be funded by the Strategic Development Reserve Fund.
The Ontario film industry generates more than $3 billion a year and Canniff said getting in on the action is a great way to diversify the local economy and attract new residents.
According to Canniff, 30 per cent of every film shoot's budget is spent locally, paying for items such as food, rentals and accommodations.
Canniff, who attended the Toronto International Film Festival earlier this year, said that traditional filming sites in the GTA are becoming saturated, and directors and producers are looking for new locations.
There's also the tourism factor, the chance to create skilled high-value jobs and an opportunity to build cultural diversity.
"We have different downtowns that we can go to," Canniff said. "There's so much here. I want to put this forward as a one-year pilot to invest in it, to create a pretty amazing industry right here in Chatham-Kent."
Canniff also pointed out there's a film shoot currently underway locally that has a $1 million budget.
However, some councillors questioned the hire in light of the tough economic climate.
Chatham Coun. Michael Bondy said he had problems with the cost.
"An $80,000 wage is one heckuva salary for this," Bondy said. "I find the salary is very high."
In support of the hire, West Kent. Coun. Melissa Harrigan called the potential for developing the film industry "super refreshing," noting there's potential for a "snowball effect."
Following a friendly amendment from South Kent Coun. Trevor Thompson, council directed administration to compile a report on the efficacy of the position, prior to funding the job beyond the first year.