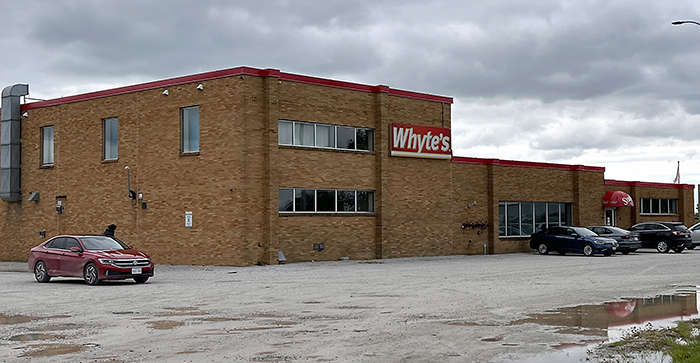 Four years after setting up shop with much fanfare in Wallaceburg, the future of the Whyte's Foods plant there is murky.
In late August, Whyte's foods filed a notice of intention under the Bankruptcy and Insolvency Act over its financial situation. 
The filing stated the "company's operations were adversely affected by the pandemic and consequential effects, including labour shortages, global supply chain disruptions, inventory supply, reduced demand from food service customers, and increased freight and logistic costs. Crop shortages in 2021 to 2023 further exacerbated the company's situation," according to InsolvencyInsider.ca.
Stuart McFadden, director of economic development for the municipality, said he believes it was a bad combination of events that led to Whyte's struggles.
"They ran into the perfect storm: Covid and production challenges," he said. 
Whyte's had substantial contracts for supplying into restaurants when the pandemic struck. People could not and then did not go to restaurants for a time.
On top of that, McFadden said the company encountered back-to-back-to-back seasons of poor harvests.
Creditors involved include Farm Credit Canada (FCC).
Wells Fargo, another creditor, and FCC brought in receivers to oversee the company's Wallaceburg operation recently.
McFadden said there were bids on the company as a whole, but nothing that was acceptable to the creditors. However, one offer for Whyte's Quebec operation was accepted.
Where that leaves the Wallaceburg operation isn't known at this time.
"This is very unfortunate. They came to Chatham-Kent in 2019 for all the right reasons. They had multiple local growers supplying product," McFadden said.
He remains hopeful a buyer will be found and production can continue in Wallaceburg.
"We've been fielding calls. I had a phone call from a U.S.-based company that has expressed some interest. We'll do whatever we can do to help see this through and have a positive outcome."
McFadden said the Whyte's name and the Strub's brand are strong and are still part of the business.
"It has marketing impact and should draw more interest," he said.