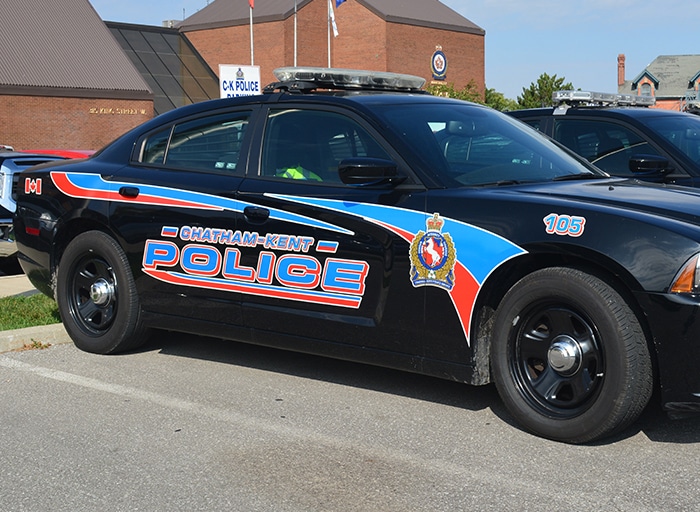 Anti-fraud centre fraud
Scammers continue to evolve, Chatham-Kent police warn.
On Wednesday afternoon, police investigated a fraud complaint where a local resident received a phone call from a person identifying themself as an employee of the Canadian anti-fraud centre. This employee advised that the complainant's name was associated with fraudulent transactions and in order to have their name removed they needed to purchase $3,500 in gift cards which would be returned within 48 hours.
They further threatened that if these instructions were not followed a warrant would be issued for their arrest.
Police informed the victim of this fraud incident there was very low likelihood of identifying the parties responsible due to phone number spoofing technology and other tools.
C-K police continue to receive reports of suspicious phone calls from people purporting to be from the CRA, legal or financial organizations. Scammers may use threatening language or an aggressive tone to scare you into making payments.
Police would like to remind everyone that personal or financial information should never be given over the phone, especially if you didn't initiate the call.
If you receive a suspicious e-mail, refrain from clicking any links, and delete the e-mail immediately.
For more information on how to recognize and protect yourself from a scam, see https://www.canada.ca/en/revenue-agency/corporate/security/protect-yourself-against-fraud.html
Criminal harassment
On Wednesday at approximately 6:50 p.m., police responded to Given Road in Chatham for a criminal harassment investigation.
Police learned the male would regularly drive by the victim's home and place of work. At the time of the call, the male had shown up at the home of the victim's parents without invitation, despite being informed by the woman that his contact was unwanted, police say.
A 25-year-old Chatham man was located and charged with criminal harassment.
Forced entry
On Wednesday, shortly before 10 a.m., police attended an address on Prangley Road outside of Dresden regarding an unwanted person.
Police learned, a man had been removed from the residence the previous night, after being intoxicated and initiating a disturbance with his parents. At that time, the male was removed from the residence and advised he was no longer welcome there and not to return.
When police went to the complainant's residence Wednesday and spotted a door to the attached garage missing, and the interior door to the home forced open.
Police located the unwanted male sleeping in the basement and subsequently removed the male from the property.
A 40-year-old Dresden man was issued a Provincial Offence Notice for Trespass to property.