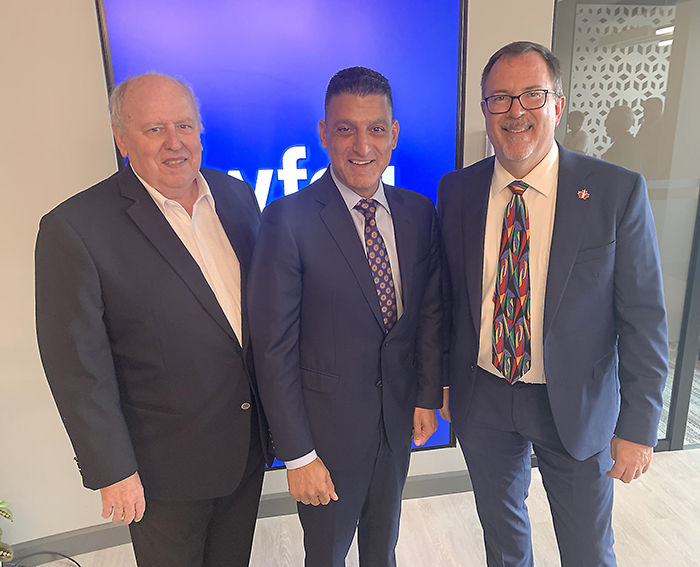 Credit union commits to sponsoring key local events
Eddie Francis and the WFCU announced their official presence in Chatham-Kent with a financial bang recently, pledging $50,000 to one organization and announcing ties to various special events.
Francis, president and CEO of WFCU, was on hand with several board members to officially open the credit union's location on St. Clair Street in Chatham, the 14th branch for the organization.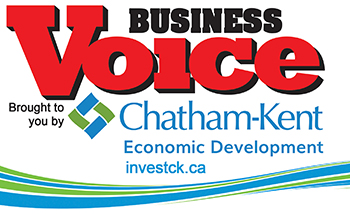 At the event, he announced WFCU is donating the $50,000 to the Scottish Borderers Foundation's Service, Sacrifice and Duty capital fundraising campaign in support of the Essex-Kent Scottish Regiment.
"The campaign is in support of Essex-Kent Scottish Regiment, combined with sustainable funds to create a perpetual fund that can be used to maintain and erect monuments – in support of the memory of those who serve and have served," Francis said.
Glenn Stannard, a spokesman for the Borders group, said the funds will also be utilized to help preserve the rich history of the Essex and Kent Regiment.
"We have 30,000 artefacts that are being digitized and hopefully put into an online system. It will be available to students and teachers for school projects. A lot of this money will go into the maintenance of this. We hope to be able to maintain this into perpetuity."
On top of the commitment to the Borderers, the WFCU is involved with several high-profile events in C-K, and it began this summer by being a major sponsor in the Rims and Ribs event that combined RetroFest and Rib Fest.
On top of that, the WFCU are supporting the 5K Habitat for Humanity River Run, Crowfest, the Chatham-Kent Hospice Gala, the Chatham Goodfellows Halloween Spooktacular and the Chatham-Kent Health Alliance Foundation's Christmas Wish Campaign.
"Just like the banks, we make a profit. The difference is what we do with our profit. We give our profit back to our members, we invest it back into our staff and proudly invest it back into our community," Francis said.
Marty Gillis, chair of the WFCU board of directors, said opening a branch in Chatham made sense for the credit union.
"We have a lot of members in this area – in Tilbury and Wheatley, even Ridgetown," he said. "It will give the members an opportunity to not go as far to do their banking."
Francis described opening the branch in Chatham as a "beginning.
"It's a beginning for us to serve another community. Our dedicated team has been busy getting the branch ready and introducing themselves to the community," he said. "We've grown in the past several years, extending obviously to Chatham, and London most recently with the acquisition Health Care Credit Union, and for the past several years, setting up roots in Kitchener-Waterloo and Cambridge."
But he stressed the credit union is glad to be here.
"There's a lot of things happening in Chatham-Kent. There is great excitement taking place. We're very pleased to be part of it."
Mayor Darrin Canniff said the municipality is happy to see WFCU here.
WFCU has been in operation since 1940. It is the sixth largest credit union in Ontario and 20th largest in the nation.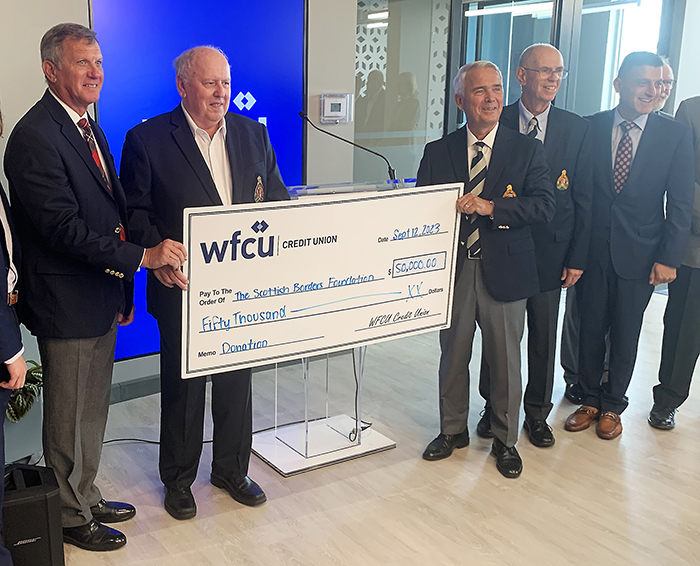 Sephora to open Sept. 29
Sephora Canada has announced it will open its Chatham location on Sept. 29.
Located in Thames-Lea Plaza, the store is the 46th store location in Ontario, extending Sephora's total store count to 108 stores across Canada.
The retailer's on-site beauty advisors are eager to welcome the local community to shop an assortment of makeup, skin care, hair care and fragrances at every price point.
To celebrate the grand opening, starting Sept. 29, Beauty Insiders will receive a complimentary Sephora Limited Edition Tote Bag with any $100 in-store purchase, while supplies last.
Soybean contest
Maizex Seeds is joining forces with Lallemand Plant Care to launch the Hometown Roots Family Contest for farmers in Ontario and the Maritimes.
Two winning farmers will receive $5,000 each toward the charity or local organization of their choice to help support and better their communities.
"We are proud to be partnering with Lallemand to bring this opportunity to our customers," Stephen Denys, director of market and product development with Maizex, said in a media release. "It is especially important in the rural areas where so many of our customers live to give back and support the local community."
To qualify for the draw, taking place in August 2024, a minimum of 100 acres of Maizex soybeans pre-inoculated with Lalfix Proyield Liquid Soybean inoculant must be planted. Any Maizex grower who plants the minimum acres required is automatically entered into the contest, making it easy and seamless to participate.
Business Voice is a bi-monthly column in The Chatham Voice that highlights some of the achievements made and efforts underway in Chatham-Kent's business community. Send your information to bruce@chathamvoice.com.