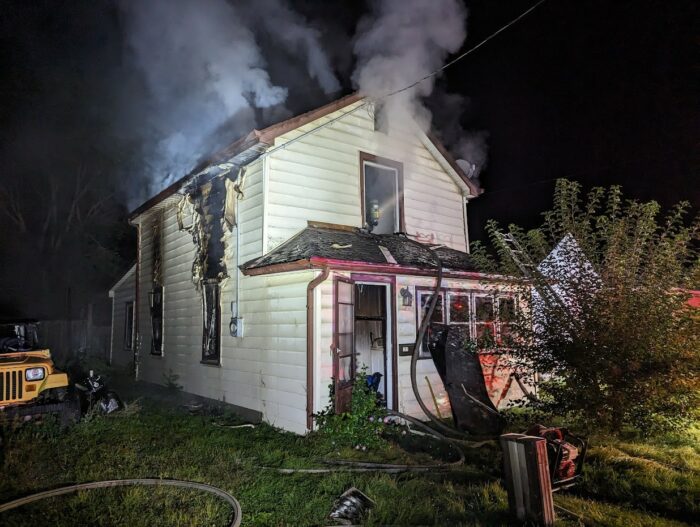 No one was injured in an early morning fire at a house on Wellington Street in Chatham.
Firefighters were called to 127 Wellington St. E. about 3:20 a.m. Saturday morning. They arrived to see flames coming out of windows on the first floor.
Crews battled the blaze and tracked it into the second floor and into the attic.
Fire investigators were on scene into the afternoon. The cause remains under investigation.