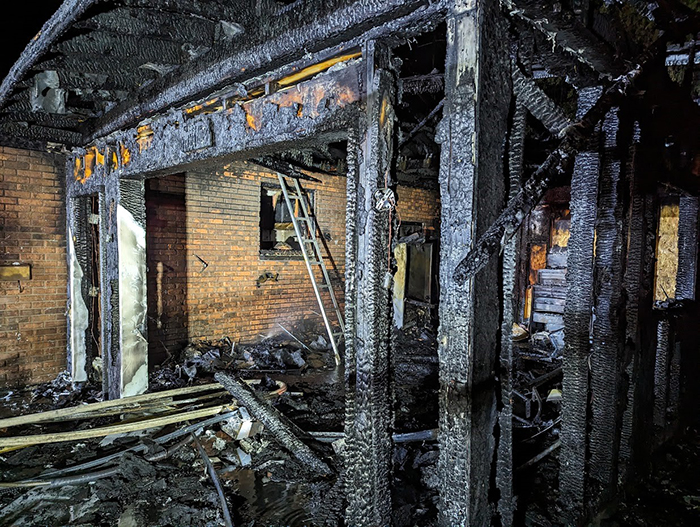 No one was injured in a late-night blaze in Blenheim.
Chatham-Kent Fire & Rescue personnel were called to 112 Maxwell Street in the South Kent community shortly after midnight for a structure fire.
Crews arrived to see the garage engulfed in flames. However, firefighters were able to quickly bring the fire under control, officials said, preventing it from spreading to the home.
A neighbouring home did suffer some exterior damage due to the close proximity and the heat.
Officials estimated the damage at $250,000, and added the cause is undetermined at this time.